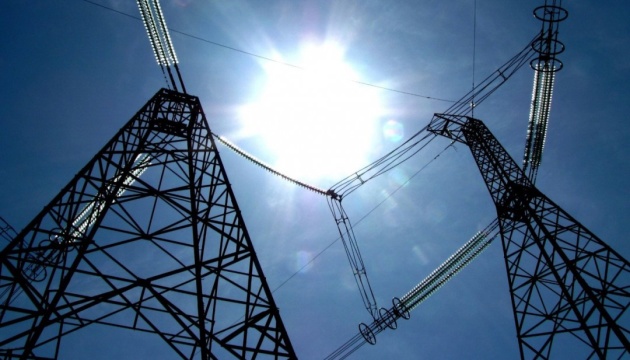 In Ukraine, electricity generation decreased due to the emergency repair of one of the units at the thermal power plant.
As reported by Ukrinform, NEC Ukrenergo stated this via Telegram.
Electricity consumption in the country remains at yesterday's level.
"One of the units at the thermal power plant was put into emergency repair, which reduced the total amount of electricity generation. The capacity deficit remains significant," the statement reads.
As a result of Russian missile and drone strikes, power plants (generating capacities) and the high-voltage network were damaged. The latest Russian attack on January 14 inflicted significant damage on several power units of thermal power plants.
"Limitation of consumption: due to a decrease in the total generation of electricity, reduced consumption caps for the whole day have been conveyed to all regional distribution companies," the statement said.
Ukrenergo noted that each regional distribution operator draws up schedules of scheduled hourly outages, which should ensure consumption in the region within the relevant cap. Exceeding the cap leads to risks of emergency situations in the power system. Therefore, emergency shutdowns are used to prevent them.
Also, in the front-line areas of Donetsk region, there is damage to the grids of the transmission system operator.
As noted, Ukrenergo, electricity producers, and distribution companies are constantly working to restore damaged facilities affected by enemy attacks. However, after each subsequent strike on the energy infrastructure, recovery becomes increasingly difficult and takes longer.
"Ukraine's energy system has already survived 12 enemy missile attacks and 14 UAV strikes on energy facilities. In addition, more than 10 GW of the main installed capacities are currently inaccessible to the Ukrainian energy system and under the enemy control. This is the Zaporizhia NPP, the largest in Ukraine and Europe, as well as Zaporizhia TPP, Luhansk TPP, Vuhehirska TPP, and Kakhovska HPP," the statement reads.
In addition, the majority of wind and solar power plants are also located in the temporarily occupied territories of Ukraine's south. Ukrenergo is also aware that, in addition to the NPPs, the rest of the power plants are part of key regulatory capacities. It is they who provide cover for consumption in the morning and evening peak hours, when the current shortage is the greatest.
As reported by Ukrinform, on January 14, the Russian invaders carried out another missile attack on the energy infrastructure of Ukraine. Repair work is ongoing at all objects damaged by shelling.
---
Source: Electricity generation down in Ukraine amid significant capacity deficit