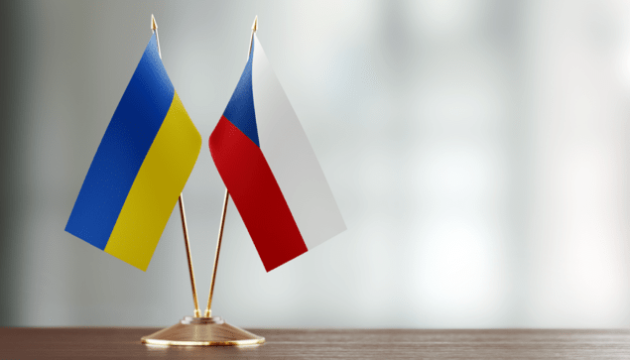 The Czech Republic has already provided Ukraine with 45 tonnes of humanitarian aid for the energy sector.
This is said in a statement published on the website of the Ministry of Energy of Ukraine.
According to the ministry, Deputy Minister of Energy Yaroslav Demchenkov met with the governmental delegation of the Czech Republic consisting of Ambassador Extraordinary and Plenipotentiary of the Czech Republic to Ukraine Radek Matula, Government Commissioner for Ukraine reconstruction at the Ministry of Foreign Affairs of the Czech Republic Tomáš Kopečny and National Security Adviser at the Office of the Government of the Czech Republic Tomáš Pojar.
Demchenkov briefed the Czech representatives on the current situation in the Ukrainian energy sector, as well as the progress of repair and restoration works in preparation for the next heating season.
The deputy minister thanked the Czech Republic for its assistance to the Ukrainian energy sector and emphasized on the current needs of energy companies.
"Ukraine has already received 12 cargoes of humanitarian aid from the Czech Republic, their total weight is about 45 tonnes, including current transformers, voltage transformers, passenger cars, and other equipment and supplies necessary for restoration work at the facilities that were subjected to Russian attacks," the report says.
Special attention was paid to deepening cooperation in the renewable and nuclear energy sectors. The Czech side confirmed its interest in implementing projects related to the restoration and development of the Ukrainian energy sector, including in the field of wind and solar energy. The meeting participants also discussed the development of a memorandum between the two countries, which would be a signal for business and private capital to participate in relevant joint projects.
In addition, the meeting participants confirmed their mutual interest in developing the cooperation in the hydrogen sector. In particular, they discussed joint studies of the gas transmission network corridor of Ukraine, Slovakia and the Czech Republic for the transportation of hydrogen, its use for industry and other consumers in these countries and, in the future, Germany.
The parties also focused on the prospects of cooperation in the nuclear industry and international cooperation to ensure nuclear and radiation safety.
As reported by Ukrinform, Minister of Foreign Affairs of the Czech Republic Jan Lipavský stated that the Czech Republic will support Ukraine on the path towards achieving peace, which is possible only on Ukrainian terms and principles of international law.
Photo: mev.gov.ua
---
Source: Czech Republic provided Ukraine with 45 tonnes of humanitarian aid for energy sector