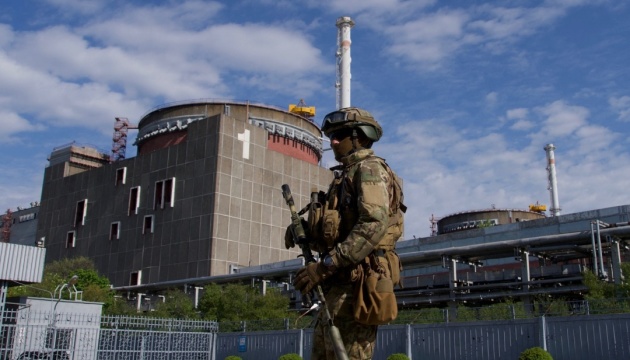 At the temporarily occupied Zaporizhzhia Nuclear Power Plant (ZNPP), Russians switched power unit 4 from a "cold shutdown" to a "hot shutdown" state.
According to Ukrinform, Energoatom reported this.
"The Russian invaders at the temporarily occupied ZNPP brought power unit No. 4 from the 'cold shutdown' state to the 'hot shutdown' state. According to the IAEA, power unit No. 6 is being brought from the 'hot' state to the 'cold' state," the statement said.
In accordance with the requirements of State Nuclear Regulatory Inspectorate of Ukraine's (SNRIU) licenses for the operation of ZNPP power units, all power units of the plant should be in the "cold shutdown" state only. Transferring power units to the more dangerous "hot shutdown" state is prohibited. This is due to the lack of timely and high-quality maintenance and necessary routine repairs of equipment throughout the entire period of the plant's occupation.
Energoatom reminded that the actions of the occupiers have already led to a number of emergencies. In particular, at power unit No. 4, as a result of its heating, radioactive coolant (water) leaked from the first to the second circuit, which is a violation of one of the barriers to the spread of radioactive contamination.
A similar situation occurred during the invaders' attempt to "heat up" power unit No. 6. In addition, its transfer to the "hot" state caused a significant increase in the amount of liquid radioactive waste at the site, which poses potential harm to personnel, the public, and the environment.
As reported, in July, the occupation administration of ZNPP put power unit 4 into a "hot shutdown" state, which is a gross violation of the requirements of the operating license and a serious challenge for Ukraine. Already in August, an incident with a water leak occurred at the power unit, after which the power unit was put into a "cold shutdown".
ZNPP has been under occupation since March 4, 2022. During this time, the Russians have repeatedly violated nuclear safety principles by deploying military equipment on the territory of ZNPP, mining the territory, and terrorizing the plant's personnel.
---
Source: Russians put ZNPP's unit 4 in "hot shutdown" state - Energoatom