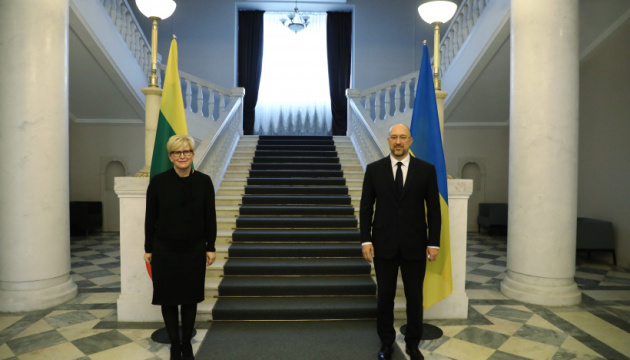 The Stinger man-portable air defense systems and missiles from Lithuania will arrive in Ukraine in the next few days, Lithuanian Prime Minister Ingrida Simonyte has said.
She said this at a joint briefing with Ukrainian Prime Minister Denys Shmyhal following their meeting in Kyiv on Thursday, February 10, according to an Ukrinform correspondent.
Simonyte said that today Ukraine needs not only political but also very practical support from its partners.
"Therefore, Lithuania is stepping up our support for Ukraine in the field of defense. We are increasing the number of military instructors in Ukraine and providing Ukraine with additional weapons and equipment. I have informed Prime Minister Shmyhal that the Stingers and air missiles from Lithuania will arrive in Ukraine in the coming days. I hope and sincerely wish that Ukraine never have to use them," she said.
Simonyte also said that Lithuania is resuming the rehabilitation of Ukrainian soldiers in Lithuania and will provide other medical support.
In addition, according to her, a Needs Assessment Mission set up by the Lithuanian government will work in Kyiv this month. It will identify the best practical ways of how Lithuania can continue to support Ukraine both bilaterally and in coordination with partners, including at the EU level.
On January 21, the defense ministers of Latvia, Lithuania and Estonia said in a joint statement that these countries had received the necessary approval from the United States to send weapons to Ukraine and would continue working together to deliver them to the country as soon as possible.
op
---
Source: Lithuania's Stinger missiles to arrive in Ukraine in coming days - PM