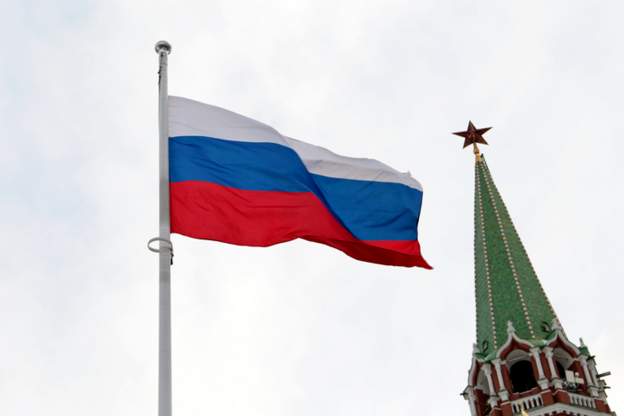 In Monday's newspapers many Russian outlets reject western accusations of aggression towards Ukraine and adopt a defiant tone in the face of western sanctions.
The popular pro-government daily, Izvestia, carries comments from military commentator Vladislav Shurygin, who claims ongoing army drills with Belarusian forces are "peaceful," but notes they should serve as a warning to the Ukrainian government that its war with Russian backed separatists can't be won through "force".
Kommersant, an influential business newspaper, tells its readers that "Moscow does not rule out that Ukraine or some third party is preparing to stage a provocation in Donbas in order to draw Russia into a war".
And the Moskovsky Komsomolets newspaper mocks western countries for their decisions to evacuate citizens and embassy staff over the weekend.
"The US and the EU are taking to their heels from Kyiv," it says, comparing it to previous situations in Vietnam and Afghanistran.
Elsewhere, many outlets focus on moves in the Russian parliament, the Duma, to call on President Vladimir Putin to recognise the Moscow backed separatist regimes in Ukraine, the self-proclaimed Donetsk and Luhansk People's Republics