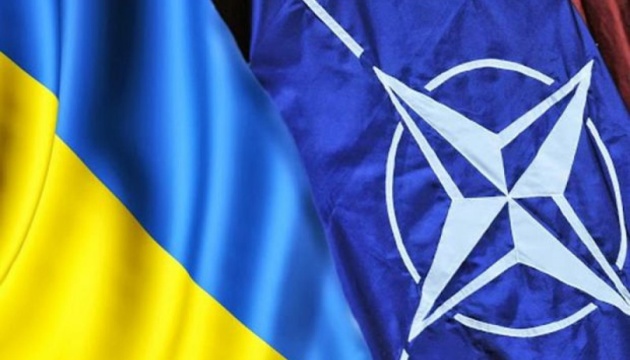 The level of support for Ukraine's accession to NATO and the European Union has increased over the past few months, according to a survey conducted by the Rating sociological group.
According to the organizers of the study, 62% support Ukraine's accession to NATO, and 30% are negative about this initiative. The level of support for the country's joining the North Atlantic Alliance has increased over the last two months (55-58% of respondents supported the initiative at the end of 2021).
At the same time, 68% of those polled support Ukraine joining the European Union, with 24% being against this idea. As in the case with NATO, support for EU accession has risen over the past two months, reaching the highest level in research history since 2013.
"The idea of Ukraine's integration into Western entities enjoys greater support among respondents from the western and central regions and lower support in the south. In the east, there are fewer supporters of NATO membership than its opponents. As for the EU, there is a parity of opponents and supporters in the eastern regions. Over the past few years, there have been no significant differences in age demographic groups in terms of assessing Ukraine's foreign policy vector," the pollster said.
The survey was conducted on February 16-17, 2022 among citizens aged 18 and over in all regions of Ukraine, except for the temporarily occupied territories of Crimea and parts of the Donetsk and Luhansk regions. As many as 1,722 respondents were interviewed. The poll's margin of error does not exceed 2.4%.
op
---
Source: Over 60% of Ukrainians back Ukraine's accession to NATO