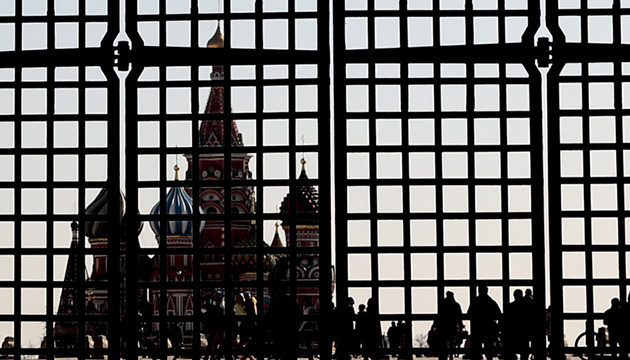 Ambassador Extraordinary and Plenipotentiary of Poland to Ukraine Bartosz Cichocki said that everything should be done now to guarantee Ukraine and Europe's security from the Russian Federation.
He said this in an interview with LB.ua, Ukrinform reports.
"In fact, it is our common tragedy. I'm not certain I will feel safe in Warsaw if we don't help you defeat the aggressor. What happened on February 24 was a huge mistake and a huge crime on the part of Russia. After what had happened, everyone realized that this was no longer some kind of incitement to separatism, this wasn't some kind of frozen conflict. This is a threat of a big war," the ambassador said.
According to Bartosz Cichocki, there are many people around the world who still need to be persuaded, but consolidation has already been achieved: unprecedented sanctions have been imposed on Russia, which sent the criminal regime back to cave times.
"We are doing everything possible to prevent this (World War 3 – ed.) from happening. But yes: if we don't do enough, the Putin regime will have no choice but to start a global war. He has committed so many crimes that he has only one option left, and that is to keep committing them. Russia has excluded itself from the family of civilized nations. Now everything must be done to guarantee Ukraine and Europe's security from Russia," Cichocki stressed.
While commenting on Warsaw's reaction to NATO's refusal to deploy a peacekeeping mission to Ukraine, Ambassador Cichocki clarified that Poland would continue to work on the issue of the NATO peacekeeping mission.
"We will carry on our work. Poland is a NATO ally, so it will cooperate with other members of the Alliance to resolve the issue in favor of peace. Remember the discussions concerning Nord Stream 2 when we couldn't freeze it, when we were told it was a purely economic project? We were also assured that it was not the right time for Ukraine to become part of the EU. Now this situation has changed dramatically," the ambassador said.
Bartosz Cichocki added that Poland was also currently considering sending the necessary assistance to Ukraine, including Soviet-era fighter jets.
"We understand Ukraine's expectations, but there are other standpoints. We should not limit ourselves to talking only about warplanes: Ukraine now needs a lot of other things. We are also working on providing aircraft. But again: this is not a local Russia-Ukraine war, this is not a Russia-Poland dispute. That is why we need consensus here and we must move in the same direction as all our allies. We need to carry on with our job," said the Polish ambassador.
He added that Russia would not respect Ukraine's theoretical neutrality, and noted that he "hadn't heard any discussions within the Ukrainian government about the introduction of non-aligned status."
"I give you 100% that Russia will not respect your hypothetical neutrality. It is not talking about your neutrality. What it means is the return to the relations in the Euro-Atlantic area as they were in 1997. Ukraine's neutrality will not satisfy Moscow, it needs a gray zone in Poland and the Baltic States. It needs a golden share in Ukraine," Bartosz Cichocki stressed.
As reported, Poland's Ambassador to Ukraine said earlier that NATO should be more pro-active in Ukraine in order to stop Russia's intention to change the structure of international relations around the world by force.
---
Source: Every effort must be made to guarantee Ukraine, Europe's security from Russia, Polish Ambassador says