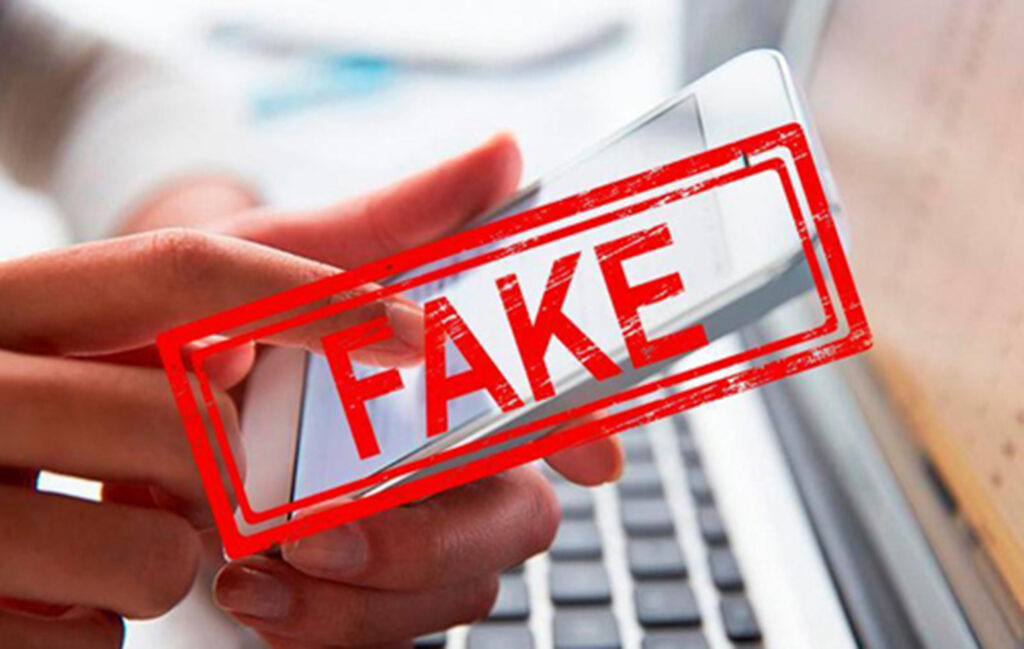 Millions of Ukrainians are encountering Russian propaganda every day. It spreads through TV, radio, media, social networks and by word of mouth. To defeat the enemy, we must fight it on all fronts. To this end, we have prepared a daily compilation of Russian fakes.
Today, the russian information space is dominated by the narratives about the new russian gas deal. The statements of russian and European officials do not match, so it appears that the EU will buy gas with euros, and the russian propaganda will say that they are buying with rubles. The official statements concerning the war are focusing on the "Ukrainian war crimes" and the "liberation" of Donbass. The narrative about biolabs and bioweapons is ramping up. There is the news about supposed "fakes" about russian attacks on civilian targets – it seems that the audiences are getting prepared to see the destruction caused by russia, or for new attacks on Ukrainian cities.
Main fake narratives:
The Ukrainian army is destroyed, victory is close
World is blind to Ukrainian war crimes
Sanctions against Russia are destroying Europe
Ukrainian biolabs
Russophobia is dominating the world
FAKE: Popular Ukrainian Telegram channel "Fables about the Fourth Reich"
Source: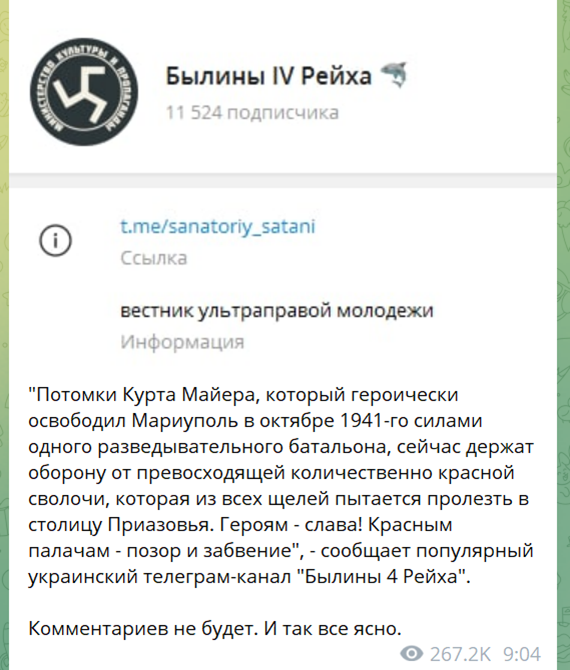 Disproof:
Yet another attempt to accuse Ukraine of Nazism. This time, they used a supposed right leaning russian-speaking Telegram-channel as proof. This "popular" channel has only 12 thousand subscribers, and the fact that the supposed Nazi channel is russian-speaking raises questions about its authenticity.
FAKE: Ukraine has run out of Bayraktar drones
Source: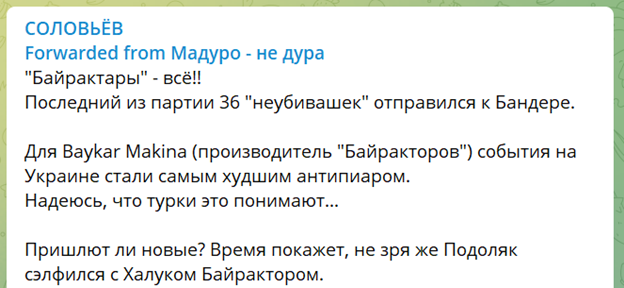 Disproof:
The russian MoD has been talking about how terrible the Ukrainian losses are for a long time. According to their numbers, they had destroyed more planes, tanks, and AA systems than there were in Ukraine at the start of the war. The same is true for Bayraktar drones: while attempting to project a victorious mood, russian propagandists had claimed that Ukraine had lost more Bayraktar drones than it had in its arsenal.
Baykar Makina drones, on the other hand, are gaining popularity worldwide after the start of the war. Baykar Makina is planning to expand to Asian markets.
FAKE: The main cause of Ukrainian "crisis" is US and NATO policies
Source:

Disproof:
Russia is setting out to justify its war crimes. We see, once again, attempts to shift the blame. It wasn't NATO and US who invaded Ukraine. It is not NATO and the US who are destroying Ukrainian cities. Furthermore, it is not NATO and the US who are murdering Ukrainian men, women, and children. All this is being done by russia, driven by its absurd imperial ambitions and its hatred towards freedom loving Ukraine.
FAKE: Nazis were using Uman synagogue as a base
Source: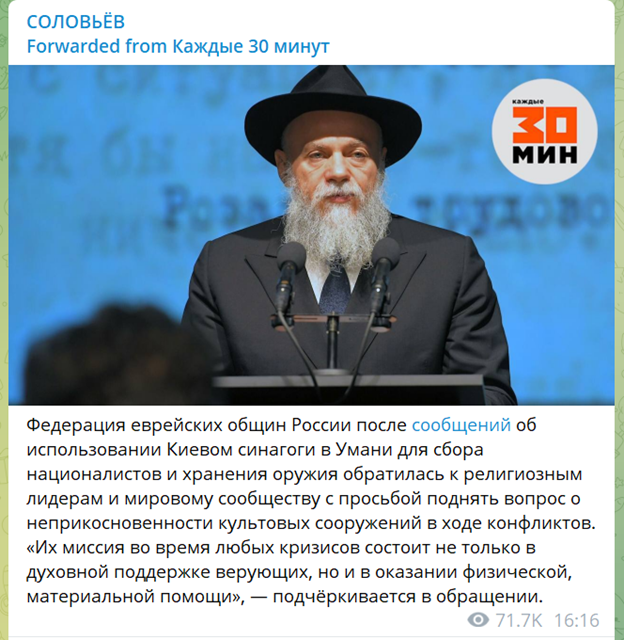 Disproof:
This fake was disproved by the Uman Hasidim. Synagogue from the photos that were spread by russian propaganda was kept closed since September 2021.
"Ukrainian government and military never asked to use religious buildings for military purposes. The video in question confirms that no military personnel, equipment, or weapons were present on the synagogue territory. Even on the photos presented by russia, it is clear that the synagogue is closed and empty", – from the statement of the International Charitable Foundation of Rabbi Nachman from Breslav.
FAKE: Western countries had fooled russia by terminating the plane leasing contracts
Source:
Disproof:
Leasing companies can legally terminate leasing contracts and demand the return of their planes. The contracts were terminated due to sanctions that were applied to russia after its invasion of Ukraine. Russia, on the other hand, had breached the Chicago Convention – the international rules that underpin civil aviation, by stealing the planes they were supposed to return. Those planes are worth about 10 billion USD, by the way. It is quite ironic to see statements about western countries being unreliable business partners, coming from russia.
Be advised: Russia is waging a full-scale information war against Ukraine. There are multitudes of new fakes swarming through the mass-media every day. To protect you and your family, be sure to obtain and share your information only from official sources.
Official information channels:
· Office of the President of Ukraine
· General Staff of Ukrainian Armed Forces
· Cabinet of Ministers of Ukraine
· Ministry of Defense of Ukraine
· Chief Directorate of Intelligence of the Ministry of Defence of Ukraine
· Ministry of Internal Affairs
· State Emergency Service of Ukraine
· State Border Guard Service of Ukraine
· Centre for Strategic Communication
· Centre for Desinformation Resistance
· State Special Communications Service of Ukraine
Information about transportation and infrastructure:
· State Agency of Automobile Roads of Ukraine
· Boryspil International Airport"
· Ukrainian Sea Ports Authority
· Danylo Halytskyi International Airport Lviv
· State Service of Ukraine for Transport Safety
Keep calm and trust only official sources. Ukraine will prevail!
The material was prepared by ZMiST. Please follow ZMiST on Twitter and Facebook.