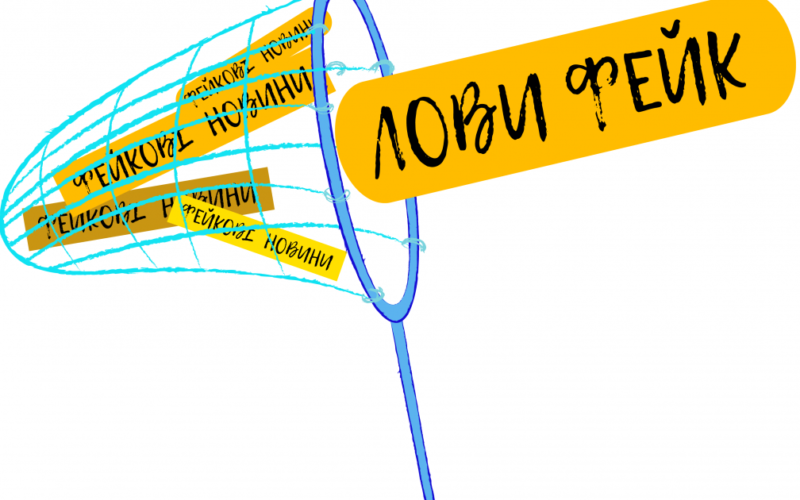 Millions of Ukrainians are encountering Russian propaganda every day. It spreads through TV, radio, media, social networks and by word of mouth. To defeat the enemy, we must fight it on all fronts. To this end, we have prepared a daily compilation of Russian fakes.
Today, the russian information space is reacting to the russian attack on the Kramatorsk train station. After this horrible war crime, russian propaganda has switched into an emergency mode, and is trying to accuse Ukraine of the attack. These fakes are combined with the fakes about the Bucha Massacre into a single narrative about Ukrainian "provocations", and almost all the attention of the russian propaganda is focused on it. There is also discontent among the propagandists towards "moderate" statements of some russian officials, like Peskov. There is a feeling of being betrayed by the government, which turns into calls to stop all negotiations with Ukraine and fight "until victory".
Main fake narratives:
Ukraine attacked the Kramatorsk train station
The "Bucha Massacre" is fake
World is blind to Ukrainian war crimes
Ukrainian refugees are causing crime
Sanctions against Russia are destroying Europe
Russophobia is dominating the world
FAKE: Ukraine attacked the Kramatorsk train station
Source: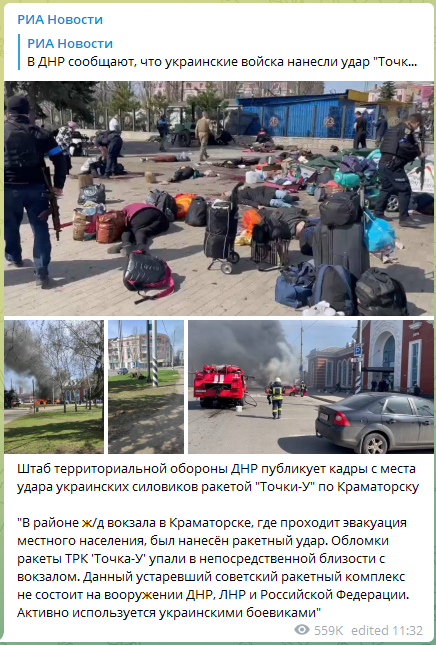 Disproof:
Kramatorsk is a key evacuation hub for the people of Luhansk and Donetsk regions. As a result of the russian attack on the train station, which, at the time, housed around 4000 people, tens of civilians died, including women and children. Russian propaganda quickly denied russian involvement in the attack and tried to shift blame onto Ukraine. But immediately after the attack, russian propaganda channels started to post videos about a missile strike against Ukrainian soldiers in Kramatorsk (see picture below). When the consequences of the attack became known, the posts were deleted.
Russia denies its involvement, stating, as before, that russia does not field "Tochka-U' missiles. But there is countless evidence of russia using "Tochka" during the military exercises in February 2022, and videos of russian "Tochka" launch vehicles moving into Ukraine.
Additionally, right before the attack, a video of two missile launches from Shakhtarsk, a city occupied by russia, was posted in propaganda channels.
Russian propaganda will continue to accuse Ukraine of russian war crimes.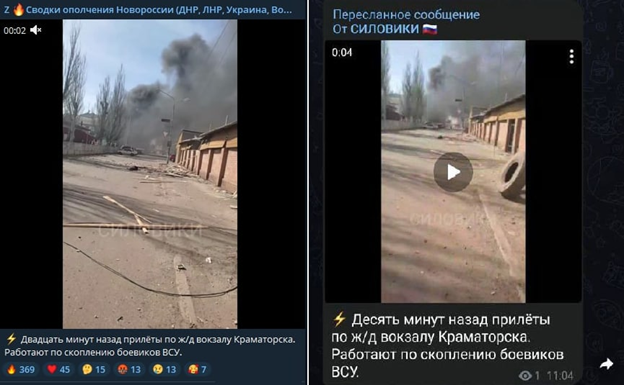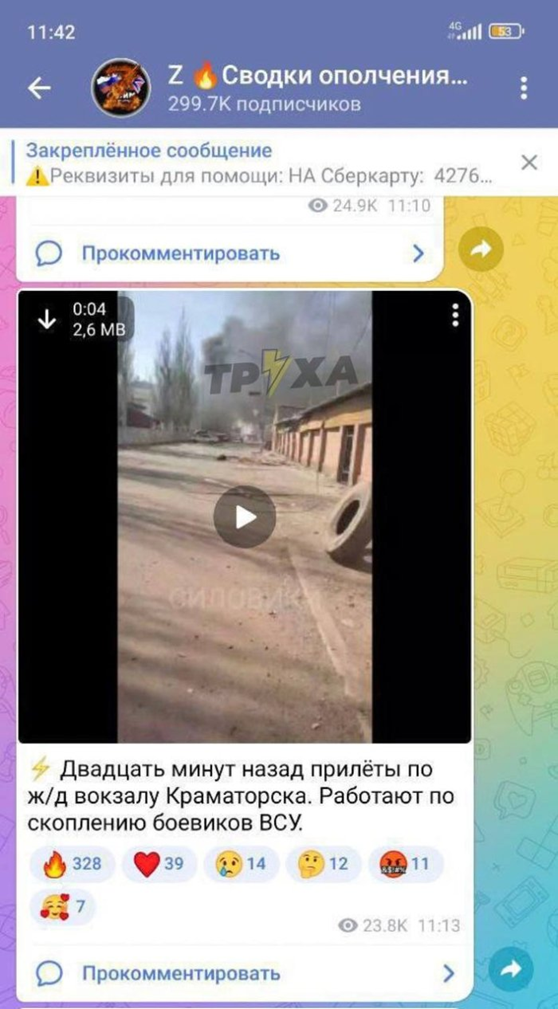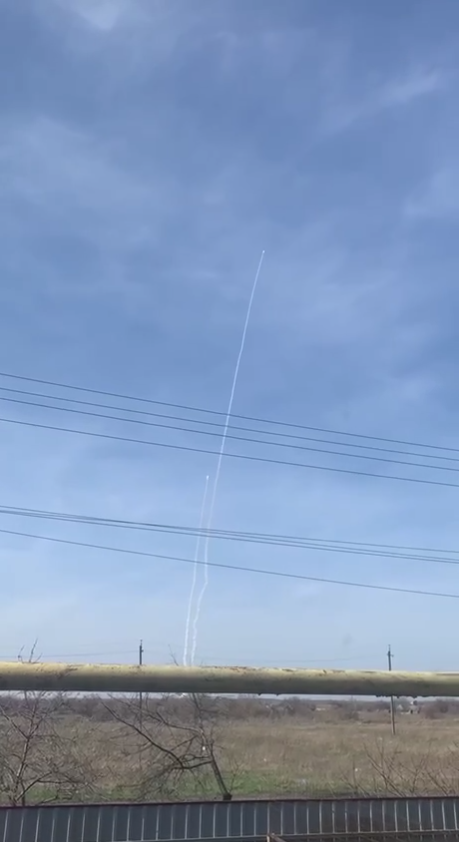 FAKE: AFU is selling organs cut from wounded soldiers
Source: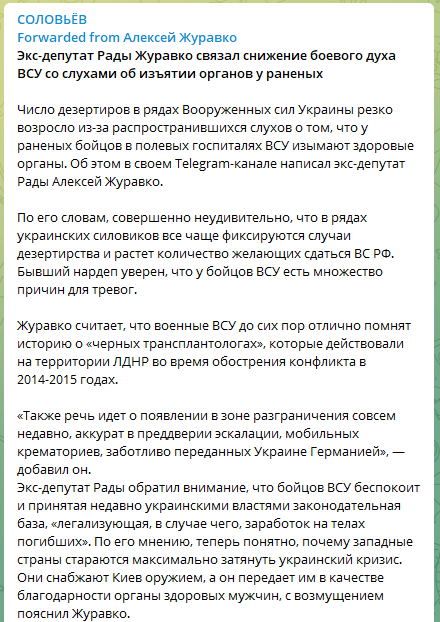 Disproof:
The fake about Ukraine selling organs of wounded and killed soldiers is one of the oldest. Russian propaganda does not disdain such blatantly caricatured fakes to discredit Ukraine and to portray it as an embodiment of absolute evil. This fake was first launched back in 2014, in the first phase of russo-Ukraine war, stating that wounded Ukrainian soldiers are "taken apart" in hospitals. This laughable attempt at dehumanizing Ukraine shows that russia will stop at nothing to divert attention from its war crimes.
Be advised: Russia is waging a full-scale information war against Ukraine. There are multitudes of new fakes swarming through the mass-media every day. To protect you and your family, be sure to obtain and share your information only from official sources.
Official information channels:
· Office of the President of Ukraine
· General Staff of Ukrainian Armed Forces
· Cabinet of Ministers of Ukraine
· Ministry of Defense of Ukraine
· Chief Directorate of Intelligence of the Ministry of Defence of Ukraine
· Ministry of Internal Affairs
· State Emergency Service of Ukraine
· State Border Guard Service of Ukraine
· Centre for Strategic Communication
· Centre for Desinformation Resistance
· State Special Communications Service of Ukraine
Information about transportation and infrastructure:
· State Agency of Automobile Roads of Ukraine
· Boryspil International Airport"
· Ukrainian Sea Ports Authority
· Danylo Halytskyi International Airport Lviv
· State Service of Ukraine for Transport Safety
Keep calm and trust only official sources. Ukraine will prevail!
The material was prepared by ZMiST. Please follow ZMiST on Twitter and Facebook.