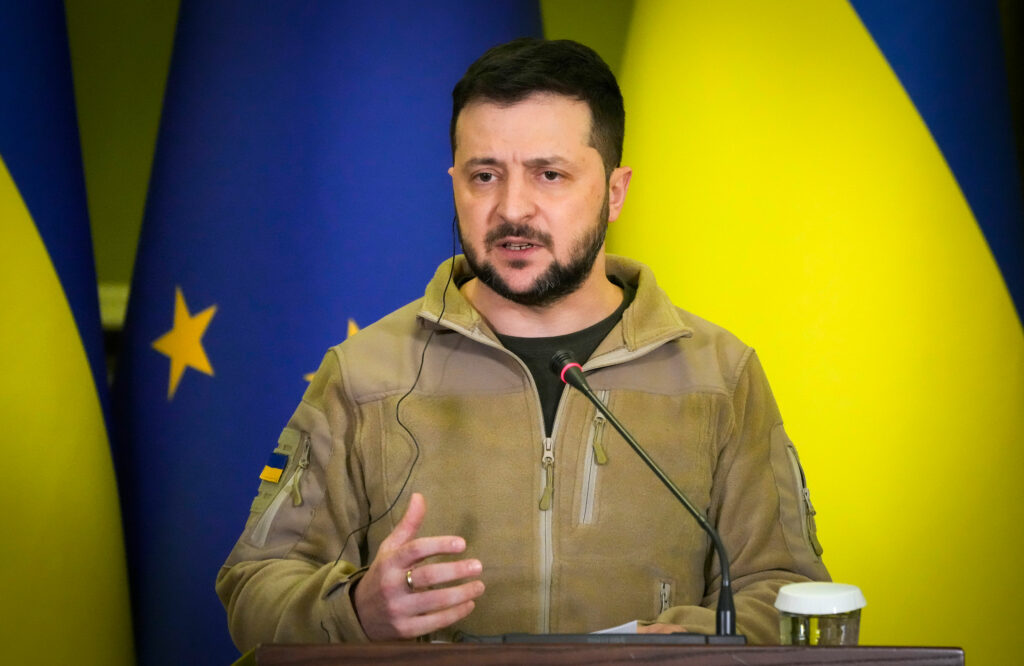 Ukrainian President Volodymyr Zelensky said on Wednesday that the country's forces don't have enough "serious and heavy" weapons to defeat the Russian army in the southeastern port city of Mariupol.
He outlined two potential ways to end the standoff in the city: "First, it involves serious and heavy weapons […] at the moment we don't have enough of these weapons to free Mariupol. The second path is diplomatic. So far Russia hasn't agreed to this."
"We don't know when we can unblock Mariupol. And I say this openly, that all the boys in Mariupol want our victory, they want a free city, none of them are going to surrender to the enemy. This is their internal feeling, this is what they are," he added, speaking alongside European Council President Charles Michel in Kyiv.
Zelensky also said that the "few thousand" Ukrainian civilians who fled the besieged city of Mariupol through evacuation corridors to Russian occupied territories is not currently known.
Thousands of civilians have successfully left Mariupol through corridors agreed upon with Russia, but "unfortunately a few thousand civilians went to Russian occupied territories, and we don't know the fate of these thousands of people," he added.
Ukraine is "ready for any format of swaps of our people for the Russian troops that they left behind, the bodies and the wounded that they abandoned here," he said.