Russian invaders are trying to identify and detain Ukrainian activists who organized or participated in pro-Ukrainian rallies in the southern city of Kherson.
That's according to Sprotyv.info, Ukrinform reports.
Nevertheless, the locals are pursuing further attempts at taking to the streets, although they immediately get surrounded by Russian occupation forces and escorted out of the central city streets under threat of physical violence.
In the area of ​​Kherson University, several rallies were held under the slogan "No to referendum! Kherson is Ukraine!"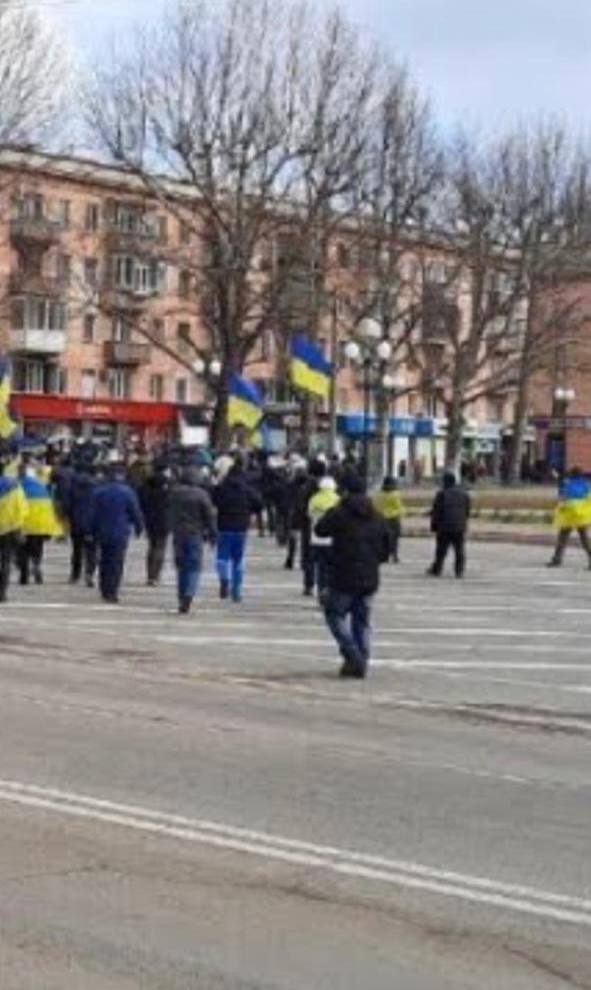 At the same time, on April 26, the Russian occupiers deployed additional patrol units across the city – to rapidly thwart any such action on the part of the local population.
Apparently, the Kremlin would not like to have the pictures and videos of local protests spoil the distorted propaganda picture of the situation in the city ahead of the pseudo-referendum.
---
Source: Despite persecution of activists, rallies against Russian occupation continue in Kherson