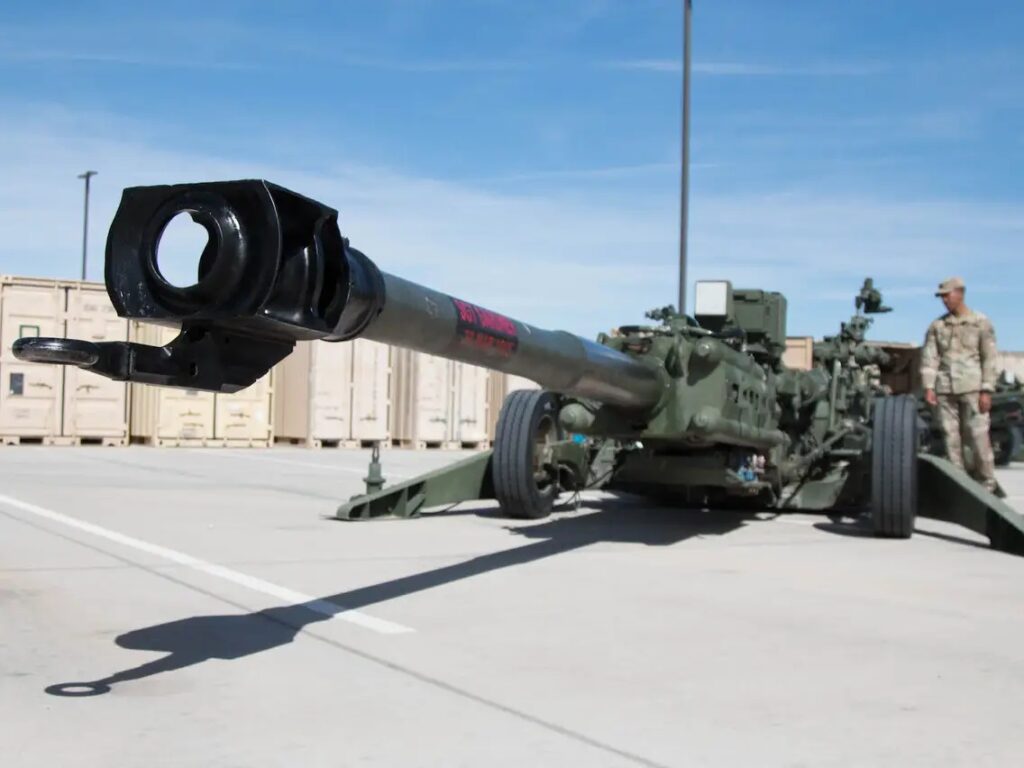 More than 70 M777 Howitzers have arrived in Ukraine — which is about 80% of the total 90 the US committed to giving the country, a senior US defense official told reporters Monday.
"Over 200 Ukrainian artillerymen" have now been trained on the M777 Howitzers, including a group of 50 Ukrainians that are scheduled to graduate from the training today, the official added.
"More than 170 Ukrainian military soldiers have been trained at more than one location on the M777, and there's another 50 plus that are scheduled to graduate today, so when they do graduate today — in fact they may have already graduated today — that puts us up over 200 Ukrainian artillerymen trained on the M777," the official said.
"Another 50 plus" Ukrainians will be arriving at one of the training sites outside of Ukraine "later this week" to begin training on the M777 Howitzers. A group of 20 Ukrainian soldiers began a "week-long training course" on the Phoenix Ghost UAV systems on May 1, the official added.
Over the last 24 hours, 13 flights of US security assistance for Ukraine has arrived in the European region, and an additional 11 flights from the US will arrive in the region over the course of the next 24 hours, the official said.
There have also been "23 deliveries via airlift" from five other nations received "again, at locations in the region outside Ukraine" of security assistance for the country, the official added.