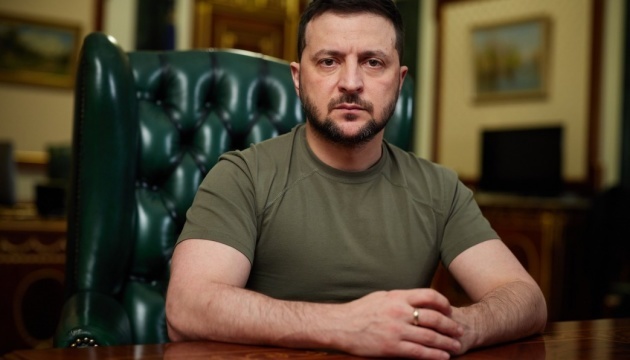 Ukrainian President Volodymyr Zelensky has called on the Republic of Albania to ban Russian ships from ports and impose restrictions on Russian tourists.
The relevant statement was made by Ukrainian President Volodymyr Zelensky during his speech in the Parliament of Albania, an Ukrinform correspondent reports.
"I ask you to ban Russian ships from ports and restrict the flow of Russian tourists, as you can never know who came to you: perhaps, they are the murderers who were in Bucha, or butchers from Mariupol, or those who are already working to undermine your state," Zelensky told.
The President of Ukraine stressed the importance of imposing an embargo on Russian oil and effectively blocking any schemes used by Russia to deceive the free world and ignore sanctions.
In addition, Russian banks should be disconnected from the global financial system completely, Zelensky noted.
"No matter how difficult it may be, it is necessary to deliberately restrict trade with the Russian Federation. Even if not today, then tomorrow Russia will intentionally use trading ties to hit your market as well, when they want some political concessions from you. It is necessary to deprive Russia of this instrument on time," Zelensky added.
A reminder that, on February 24, 2022, Russian President Vladimir Putin initiated a full-scale invasion of Ukraine, starting a war.
EU countries have already endorsed five sanctions packages against Russia and are working to introduce the sixth package, which may ban the import of Russian energy resources.
mk
---
Source: President Zelensky calls on Albania to ban Russian ships from ports and restrict tourist flow