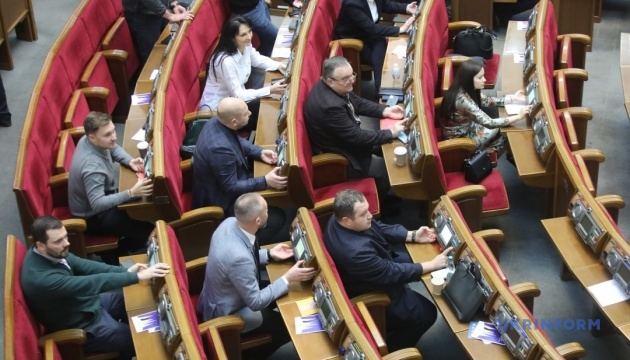 The Verkhovna Rada of Ukraine passed a bill to increase the effectiveness of sanctions related to the assets of certain individuals or legal entities, taking into account the proposals of the President.
A total of 308 MPs voted for the corresponding bill No. 7194, Ukrinform reports with reference to the Parliament's website.
"The purpose of this bill is to prevent the use of economic assets to the detriment of Ukraine's national security and to channel assets, which underpin the activities aimed at preparing, inciting, and waging a war of aggression (including propaganda of aggression), into strengthening Ukraine's defense and compensating for the damages inflicted," reads the explanatory note to the document.
The law specifies the grounds on which sanctions may be imposed on individuals or legal entities whose actions posed a threat to the national security, sovereignty, or territorial integrity of Ukraine (including through armed aggression or terrorist activities) or significantly contributed (including by financing) to the commission of such actions by other individuals or legal entities.
Exceptional grounds, special conditions, pre-trial and judicial (including appellate) procedure for imposition of a new type of sanctions – seizure of assets to replenish the state revenues, range and powers of entities that initiate, decide on the imposition and implementation of this type of sanctions.
As reported, the Verkhovna Rada of Ukraine passed the bill on April 22, but the President returned it on May 6 with proposals. The President noted that the document established a new type of sanctions in the form of seizure of assets belonging to an individual or legal entity, as well as assets that they can directly or indirectly manage, but does not provide clear criteria for imposing such a sanction.
ol
---
Source: Parliament passes bill on seizure of assets with Zelensky's proposals