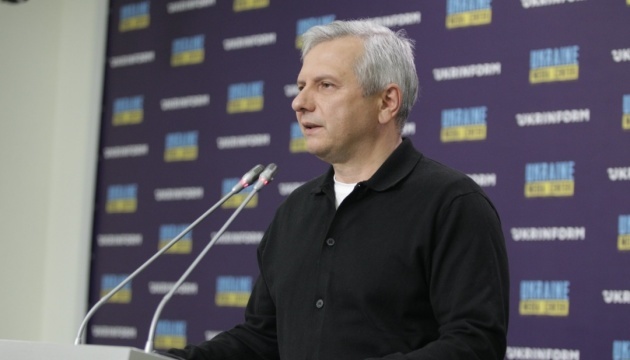 The total value of direct and indirect losses inflicted by the aggressor on Ukraine has already reached about $1 trillion, which is equal to the country's five annual state budgets.
Oleh Ustenko, an adviser to the Ukrainian president on economic issues, said this at a briefing at the Ukraine Media Center – Ukrinform.
"After attacking Ukraine, Russia immediately began to destroy our assets, infrastructure and economy. After the first week of the war, losses from destroyed assets alone, i.e. direct losses, amounted to $100 billion. We are already talking about direct losses of at least $650 billion," Ustenko said.
However, according to him, there are also indirect losses – funds that could have been invested, exports that could have been received and the gross product that, together with direct losses, amount to about $1 trillion in total losses to the Ukrainian economy.
"The total losses are equal to five of our annual GDPs if we take into account the year 2021. The leadership of the state has a clear conviction – the aggressor must pay everything and return every kopeck of the damage done to us. Consultations are currently underway with our partners and allies," Ustenko said.
---
Source: Aggressor has already caused Ukraine total losses of $1T - Ustenko