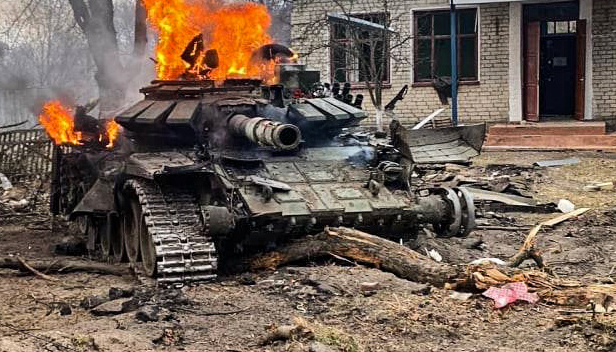 The Ukrainian Armed Forces have already destroyed 17 of the 90 battalion tactical groups deployed by Russia in its war against Ukraine.
Oleksandr Motuzianyk, spokesman for the Ukrainian Defense Ministry, said this during a nationwide information marathon, Ukrinform reports.
"Russia used almost 170,000 personnel in its war with Ukraine. In total, more than 90 battalion tactical groups have been deployed, and by the way, Russia may add about 30 more in a month and a half or two. Nevertheless, the Ukrainian Armed Forces are actively destroying the enemy. As of late May, 17 Russian battalion tactical groups have been completely destroyed," Motuzianyk said.
He noted that the most active phase of Russia's full-scale armed aggression against Ukraine is underway. However, he said, Russia suffered a strategic defeat in the so-called first stage of aggression, which forced it to reconsider its goals.
"Now they are trying to completely take control of the administrative borders of the Donetsk, Luhansk and Kherson regions. They are trying to surround a group of Ukrainian troops and create a stable land corridor with the temporarily occupied territory of the Autonomous Republic of Crimea. The situation is quite difficult now, but nevertheless it is a strategic defeat for Russia," Motuzianyk said.
He added that Russia cannot wage active hostilities in several areas.
"This war has shown that Russia cannot engage in active combat operations in strategic areas at the same time. That is, they may resort to certain tactical operations, but the overall strategic offensive has failed," he said.
---
Source: Ukraine's Armed Forces destroy 17 out of 90 BTGs deployed by Russia in Ukraine war