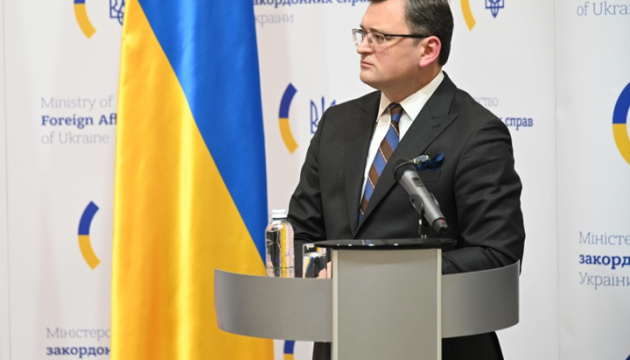 Ukrainian Foreign Affairs Minister Dmytro Kuleba has called on Washington to provide multiple launch rocket systems (MLRS) to Ukraine as soon as possible and set an example for other countries.
The relevant statement was made by Ukrainian Foreign Affairs Minister Dmytro Kuleba at a session in Ukraine House Davos, answering the question about what weapons and in what timeframe Ukraine would need, an Ukrinform correspondent reports.
According to Kuleba, the urgency of Ukraine's weapons needs can be summed up in two abbreviations: MLRS ASAP, i.e. "multiple launch rocket systems as soon as possible".
Now the situation with arms deliveries for Ukraine is much better than a month ago, Kuleba said. He noted the leadership of the United States in arranging the Ramstein Air Base meeting and coordinating the efforts of partners.
Kuleba told he had had about 10 bilateral meetings with other leaders whose countries possess MLRS.
"The response I get is, 'Have the Americans given it to you already?'. So this is the burden of being a leader. Everyone is looking at you. So Washington has to keep the promise and provide us with multiple launch rocket systems as soon as possible. Others will follow," Kuleba noted.
In his words, if Ukraine does not get MLRS as soon as possible, the situation on the battlefield, which is extremely challenging now, will get even worse. Kuleba stressed that some settlements in the areas of hostilities had already stopped to exist. Without such weapons, the Ukrainian military are unable to start the liberation of Kherson Region.
"Every day of someone sitting in Washington, Berlin, Paris and other capitals, and considering whether they should or should not do something, costs us lives and territories," Kuleba stressed.
Photo: Ministry of Foreign Affairs of Ukraine
mk
---
Source: FM Kuleba: Washington should provide Ukraine with MLRS as soon as possible, and others will follow