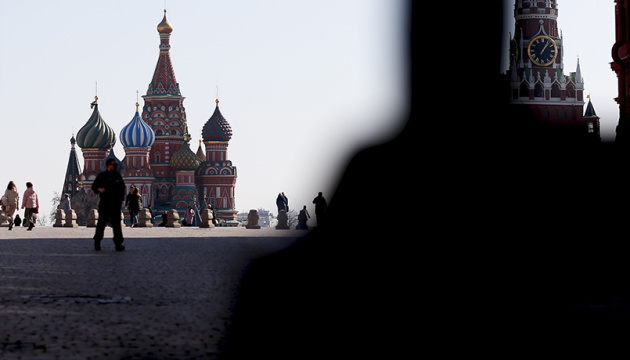 Russian intelligence services are developing a system of covert influence on Russian-speaking residents of foreign nations, which will be integrated into the service platform.
That's according to Guildhall citing sources in the Ukrainian intelligence community, Ukrinform reports.
The Foreign Intelligence Service of the Russian Federation (SVR), acting under the cover of Rossotrudnichestvo, is developing a digital platform and mobile application, Sootechestvenniki (Compatriots), whose main goal is to boost Russian influence on policies of foreign governments, as well as to recruit Russians living abroad and foreign citizens.
The project poses as an app providing access to a range of public and private services for Russians living abroad, however, all Russian-speaking citizens in foreign countries are another part of the target audience (the so-called "recruitment base").
Particular focus is put on the multimedia part of the app, which will play a propaganda role normally assigned to Russian government-run media (Sputnik, RT) that have lately been blocked in multiple jurisdictions. The project with help the Russian government monitor the socio-economic situation with the help of its users in their respective countries of residence. Meanwhile, the more loyal users could perform individual tasks for a monetary reward.
The project will be fully administered by Rossotrudnichestvo, whose operations have become noticeably complicated in many countries due to the negative perception of Russia on the part of local populations. JSC "Analytical Center" (created by Seldon Group together with State Corporation Rostec) is responsible for the technical part of the project, whose overall budget is estimated at RUB 250 million.
Ukrainian intelligence notes that, if implemented, the project carries risks both for the security of the countries in which the SVR will promote the app, as well as for end-users whose personal data, in breach of law, will fall into the hands of Russian intelligence.
As a countermeasure to such malicious influence, Ukrainian intelligence analysts have named three options foreign governments should consider: restriction of product distribution (by banning it from AppStore and Google Play), injunction for violating the personal data collection legislation, and an awareness campaign for users (especially Russian speakers) on the dangers of using information products related to Russian intelligence.
---
Source: Russian intelligence creating app to recruit foreigners