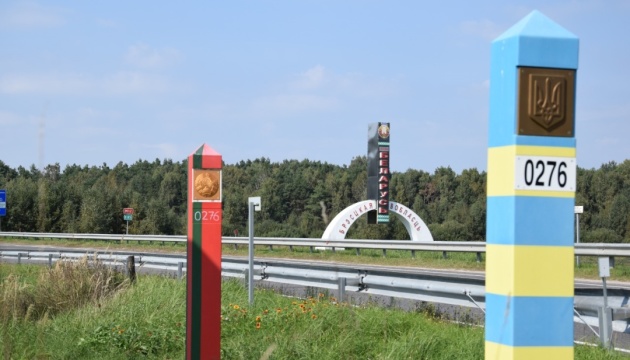 The Border Committee of Belarus has restricted until the end of summer public access to the areas bordering Ukraine in three districts of Gomel region.
The statement was released by the agency's press service on Telegram, according to Ukrinform.
"The State Border Committee informs that in order to ensure border security from June 1, 2022, to August 31, 2022, entry and temporary stay of citizens across the border zone in Bragin, Loev and Khoiniki districts of Gomel region shall be temporarily restricted," the statement reads.
Also during the said period, the agency will not be issuing the relevant passes allowing access to the border strip area.
It is emphasized that the restrictions do not apply to those performing official duties and protecting the state border in the specified territory.
Khoiniki district borders on Kyiv region; Bragin – on Kyiv and Chernihiv regions; and Loev – with Chernihiv region.
Earlier, Alexander Lukashenko of Belarus instructed that a "people's militia" be created in the country. On May 26, he announced that a new operational command, the Southern one, would be set up in the Belarusian armed forces near Ukraine's borders.
Since the start of the full-scale invasion of Ukraine, Russia has been using Belarus' infrastructure and territory to launch strikes at Ukraine. Also, Belarus is known to be supplying Russia with weapons.
Photo: dpsu.gov.ua
---
Source: Belarus restricts public access to three districts bordering Ukraine through summer-end