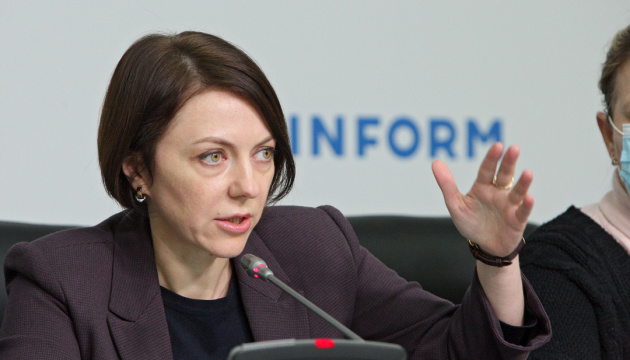 Currently, the Ministry of Defense has no information from either the General Staff of the Armed Forces or intelligence agencies about an impending offensive on Kyiv, while such information spins may be beneficial to the enemy.
This was announced by Deputy Defense Minister Anna Maliar, who spoke at the national telethon on Saturday, Ukrinform reports.
"I reached out to the Commander-in-Chief about this issue, as well as with the head of the GUR (military intelligence) Kyrylo Budanov. As of today, we have no information that would indicate a possible offensive as soon as today. But we must understand that the threat to Kyiv and the whole territory of Ukraine prevails because we have a war going on," Maliar said.
At the same time, the official noted that aggravating the situation in the media space and creating "panic waves" can most likely be beneficial to the enemy, "so they can be releasing such information in test mode."
"Yesterday we were looking for the roots where it could first emerge on social networks. And it should be noted that this was, indeed, Russian sources, as well as some of our concerned citizens who made their contribution," said the Deputy Minister.
According to the official, the easiest and fastest way for the enemy to establish control over the whole of Ukraine is to capture the capital. Therefore, it should be borne in mind that the country is at war and such risks always exist, said Maliar.
---
Source: No data suggesting Putin may launch offensive on Kyiv just yet - Ukraine's Defense Ministry