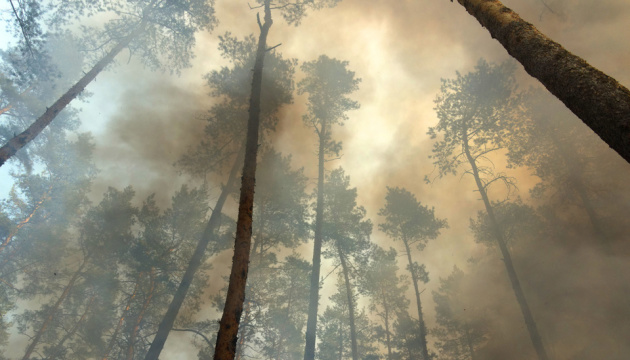 In Luhansk region, Russian invaders have destroyed more than 17,000 hectares of forest areas, with the amount of environmental damage being estimated at more than UAH 38.3 billion.
According to Ukrinform, this was reported by the press service of the State Ecological Inspectorate.
"Specialists of the State Ecoinspectorate with the help of modern space technology have detected large-scale forest fires in Luhansk region and calculated the damage, which amounts to 38,364,197,367 hryvnias," the statement said.
It is noted that wildfires affected the nature reserve fund of the Kremin Forests national reserve, as well as a local hydrological reserve, and part of the Triohizbenka Steppe Reserve.
As reported, 254 cases of ecocide have already been confirmed and 1,500 cases of environmental damage as a result of Russian military aggression by the Russian Federation have been revealed.
---
Source: Environmental damage Russians inflicted on Luhansk region stands at over $1B