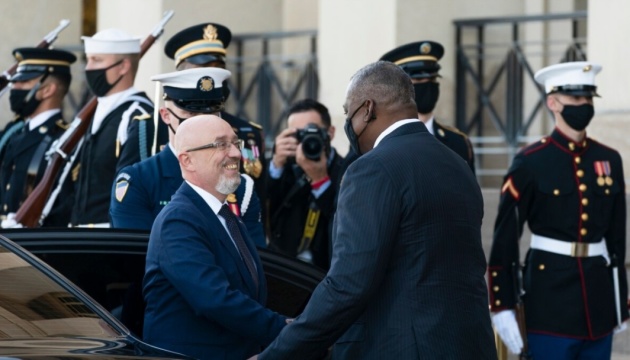 In a phone call, U.S. Secretary of Defense Lloyd Austin and Ukrainian Defense Minister Oleksii Reznikov discussed Ukraine's military requirements and priorities for the next Ukraine Contact Group.
The relevant readout was provided by the U.S. Department of Defense, an Ukrinform correspondent reports.
"Secretary of Defense Lloyd J. Austin III spoke with Ukrainian Minister of Defense Oleksii Reznikov to discuss Ukraine's military requirements as fighting continues in eastern Ukraine," the report states.
Austin highlighted the success of the Ukraine Contact Group on May 23 and noted the unity of the international community in supporting Ukraine as it repels the Russian invasion. Meanwhile, Reznikov expressed his gratitude for U.S. leadership on this effort.
The two leaders also outlined priorities for the next in-person contact group planned for June in Brussels and pledged to remain in close contact.
mk
---
Source: Austin, Reznikov discuss Ukraine's military requirements