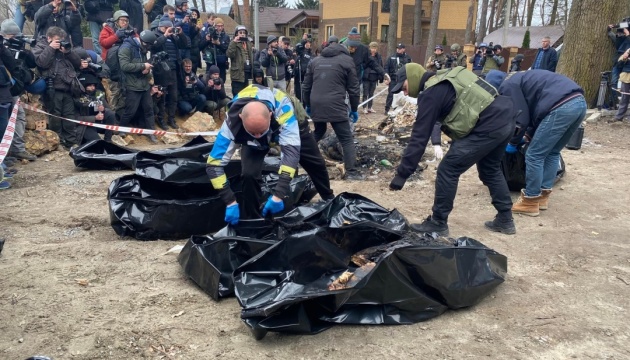 At least 4,113 civilians have been killed and 4,916 more have been injured since the beginning of the full-scale Russian invasion of Ukraine.
The data were released by the Office of the United Nations High Commissioner for Human Rights as of early May 31.
The casualties included "a total of 4,113 killed (1,550 men, 1,023 women, 95 girls, and 100 boys, as well as 69 children and 1,276 adults whose sex is yet unknown); a total of 4,916 injured (978 men, 658 women, 115 girls, and 138 boys, as well as 168 children and 2,859 adults whose sex is yet unknown)."
Donetsk and Luhansk regions suffered most civilian casualties (2,337 killed and 2,808 injured).
In other regions of Ukraine where the military operations took place or are ongoing, 1,776 people were killed and 2,108 more were injured.
OHCHR believes that the actual figures are considerably higher, as the receipt of information from some locations where intense hostilities have been going on has been delayed and many reports are still pending corroboration. This concerns, for example, Mariupol (Donetsk region), Izium (Kharkiv region), and Popasna (Luhansk region), where there are allegations of numerous civilian casualties.
According to the Mariupol City Council estimates, at least 22,000 people have died in the city. According to the Azov Regiment data, the Russian army killed more than 25,000 people, mostly civilians, during the blockade of Mariupol.
On February 24, Russian troops launched an invasion of Ukraine, shelling and destroying key infrastructure, massively firing on residential areas of Ukrainian cities, towns, and villages using artillery, MLRS and ballistic missiles.
Martial law was imposed, general mobilization was announced in Ukraine.
ol
---
Source: UN: 4,113 civilians killed in Ukraine since start of Russian invasion