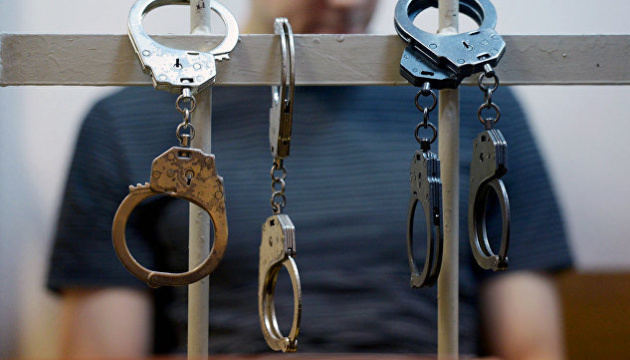 A second filtration prison was discovered near Mariupol in the village of Olenivka, based on the former Volnovakha Correctional Colony No. 120.
That's according to Petro Andriushchenko, an advisor to the local mayor, Ukrinform reports.
"Earlier, we reported on the first filtration prison in the village of Olenivka based on the former Yenakiyevo Penal Colony No. 52. This is where former law enforcement officers, pro-Ukrainian activists, and journalists are held. Now we learned of the second filtration prison based on the former Volnovakha Correctional Colony No. 120," Andriushchenko wrote on Telegram.
He noted that, according to the available reports, it is here that those who seem "suspicious" to the invasion forces and do not belong to the above categories are held before sentencing or filtration routine. More than 20 volunteers who were evacuating Mariupol residents are held here, too.
"That is, there are two filtration concentration camps in Olenivka, not one. Both were abandoned as of February 24, 2022," the mayor's adviser stated.
He added that almost all detained volunteers were certified by the Ukrainian office of the Red Cross. "And now it is clear why the so-called 'DPR' launched a program to discredit the IRCR. That's to avoid accusations of detaining their volunteers," Andriushchenko explained.
As Ukrinform reported earlier, Russia's aggression provoked one of the biggest humanitarian catastrophes in Mariupol. The city was virtually destroyed by Russian shelling, which killed at least 22,000 people. Today Mariupol has no stable energy, water, and gas supplies. Almost 150,000 civilians remain in the occupied city. According to official data, some 130,000 Ukrainian citizens have been deported from Mariupol to Russia.
During the evacuation from Mariupol, Russian invaders apply the so-called filtration protocol to all those fleeing the city, interrogating even children. Those Mariupol residents who fail to pass filtration are taken to a colony in Olenivka or the notorious Izoliatsia prison in Donetsk.
---
Source: Another filtration prison discovered outside Mariupol