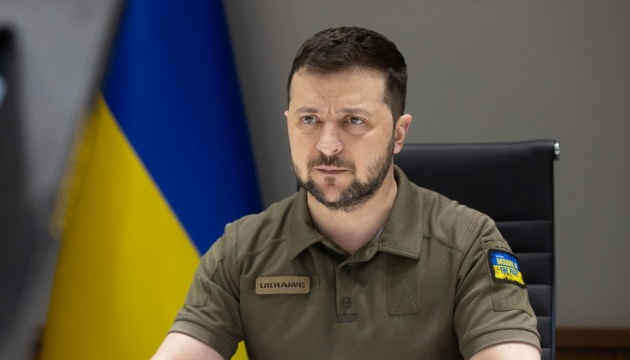 The current situation on the battlefield in Ukraine could be a turning point in the confrontation against Russia.
Ukrainian President Volodymyr Zelensky said this at the GLOBSEC International Security Forum in Bratislava, calling on the world to increase arms supplies to Ukraine, according to an Ukrinform correspondent.
"Right now on the battlefield in Ukraine is a situation that could provide a turning point in the confrontation. Right now, these days, when Russia will lose the war against Ukraine, the freedom of Europeans will win for decades to come," he stressed.
He appealed to international partners to support Ukraine even more actively – with weapons, finances, politically.
"We are grateful for the help we already receive. To everyone who helps us. But arms supplies need to be increased," Zelensky stressed.
On February 24, Russian President Vladimir Putin announced the beginning of a full-scale invasion of Ukraine. Russian troops are shelling and destroying critical infrastructure and shelling residential areas of Ukrainian cities, towns and villages using artillery, multiple rocket launchers, and ballistic missiles.
Photo: President's Office
---
Source: Current situation on battlefield could be turning point in war with Russia - Zelensky