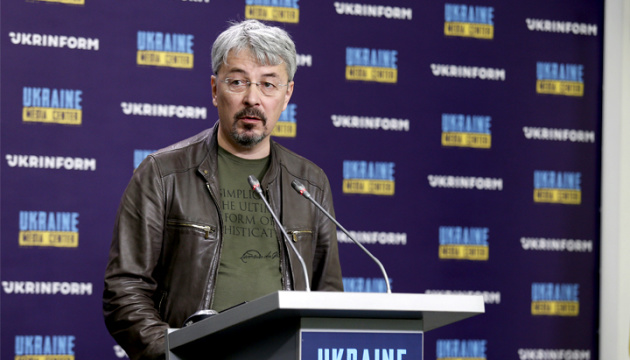 There is no doubt that the Eurovision Song Contest will be held in Ukraine, but it is possible that some conditions will have to change.
Ukraine's Minister of Culture and Information Policy Oleksandr Tkachenko said this at a press conference at the Media Center Ukraine – Ukrinform.
"We have no doubt that it [the contest] should take place in Ukraine. The only thing is that no one has ever held Eurovision during the war. […] We are now looking for answers with our colleagues to the most important conditions set by the [European] Broadcasting Union, but I think that we will have to explain during our dialogue that some conditions need to be changed," Tkachenko said.
According to him, Ukraine has already received a questionnaire from the European Broadcasting Union on the issues to be addressed by the country as part of organizing the Eurovision Song Contest in Ukraine. Tkachenko said he intends to discuss these issues with representatives of the competition today.
Ukrainian band Kalush Orchestra won the final of the 2022 Eurovision Song Contest on May 15.
---
Source: No doubt Eurovision will be held in Ukraine - Tkachenko