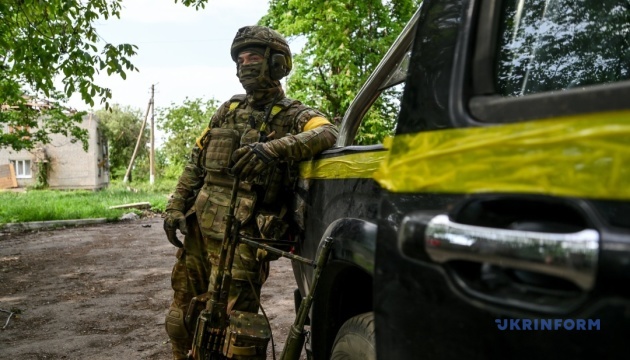 Some 700,000 Ukrainian servicemen are defending Ukraine against Russia in the ongoing war.
This was announced on Facebook by Deputy Minister of Internal Affairs of Ukraine Kateryna Pavlichenko, Ukrinform reports.
The official recalled that since the beginning of the full-scale war, 40,000 casualties have been recorded on the Ukrainian side, while nearly 3 million of citizens remain in the temporarily occupied territories.
"Children who have lost their parents, those who have been forcibly deported, victims of violence… All of them need the help of professional psychologists. Some 700,000 Ukrainian servicemen are taking part in the war. Accordingly, there is a demand for specialized psychologists for combatants and their families," Pavlichenko said.
According to the official, the participants in the meeting chaired by Prime Minister of Ukraine Denys Shmyhal and First Lady Olena Zelenska discussed the implementation of the National Program of Mental Health and Psychosocial Support.
"We have planned specialized training for psychologists and social workers, including specialists working in the defense sector. We are also adapting the World Health Organization's mobile applications for self-diagnosis to our needs," she said.
During the meeting, she spoke about the work of full-time psychologists at the Ministry of Internal Affairs, who focus on psychological support for personnel and their families.
According to the official, psychologists of the Ministry of Internal Affairs faced new challenges: they worked during the evacuation of residents from hot spots, with survivors of captivity and torture, as well as at border checkpoints and railway stations, checkpoints, bomb shelters and medical facilities.
"The enemy is deliberately mutilating our people. All these events will leave their mark, but I'm sure we will be able to return to normal life. Together, we will pass all tests," said the deputy minister.
As reported, First Lady Olena Zelenska stated that at least 60% of Ukrainians need psychological support because of the war.
---
Source: Nearly 700,000 Ukrainian servicemen taking part in war with Russia