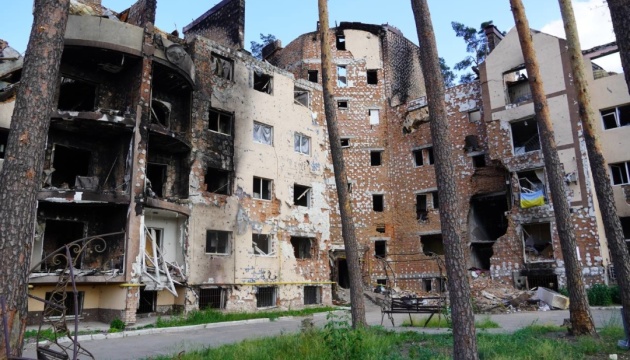 Delegations of parliament members of European member states arrived on a working visit in Kyiv region on June 9.
That's according to the Kyiv Regional Military Administration, Ukrinform reports.
The consequences of the Russian military invasion of peaceful settlements in Kyiv region were shown to foreign guests by Deputy Administration Chairman Vitaliy Vlasiuk.
The delegations visited the village of Borodianka, which had been significantly damaged by Russian invaders. In the town of Bucha, the lawmakers saw the mass graves where civilians killed by the Russian military had been buried. In Irpin, the delegations were shown residential neighborhoods destroyed by missiles and bombings.
Kyiv region was one of the first to face the occupiers. The destruction brought by Russia was catastrophic. Thousands of households and civilian infrastructure facilities were wiped out. In barbaric acts of violence, Russians carried out mass executions of innocent civilians in the occupied areas, according to Vlasiuk's statement.
As Ukrinform reported, in late March and early April, Ukrainian defense forces liberated Kyiv region from Russian invaders. Bodies of over a hundreds civilians tortured to death by Russian soldiers were discovered in the liberated settlements, as well as a number of mass graves.
As of late May, a total of 10 mass graves were found in the area. As of June 3, the bodies of 1,314 locals killed by Russian invaders have been discovered, said Kyiv Region Police Chief Andriy Nebytov.
---
Source: European lawmakers see firsthand fallout of Russian invasion in Kyiv region