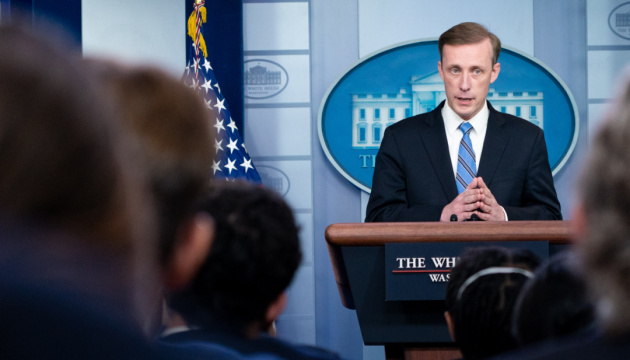 The United States is confident in the unity and readiness of NATO and G7 to resolutely resist Russian aggression and support Ukraine.
"The notion that there is somehow, you know, signs of cracking or division or disunity, I think, is belied by what we're actually seeing," US National Security Advisor Jake Sullivan told journalists at a press gaggle on June 8, answering a question about how difficult it is for the United States to maintain NATO unity.
According to him, the press for some reason tends to presume the inevitable decline in Western unity, but "all facts are to the contrary." In this regard, he reminded that not only the United States but also European countries make new announcements of security assistance day by day, the European Union has recently announced a far-reaching new package of sanctions, including on energy.
"And I think that both the G7 and NATO [summits] will be very impressive signs of strength and resolve," Sullivan stressed.
The national security advisor also noted that the United States allocated $40 billion to this effort.
"That's not for a week or a month or three months; that is a commitment that we're — will endure for many months to come and put us in a position to continue to very strongly support the Ukrainians," he summed up.
As a reminder, the G7 leaders are to meet in Germany on June 26-28. The NATO summit will take place in Madrid, the capital of Spain, on June 28-30.
ol
---
Source: NATO, G7 remain firmly united in support of Ukraine, White House assures