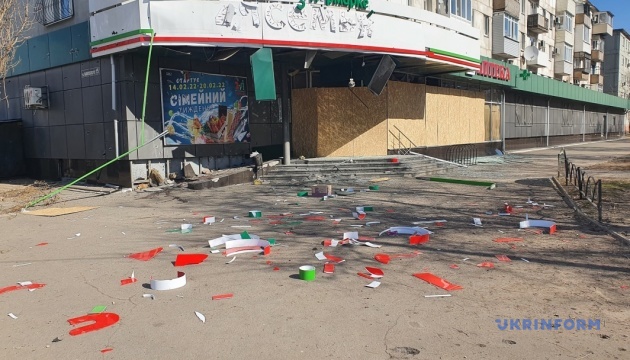 Serhii Haidai, head of the Luhansk Regional Military Administration, has assessed the actions of the Russian invaders in the Luhansk region.
He said this in a statement posted on the Facebook page of the Luhansk Regional Military Administration, Ukrinform reports.
"They haven't rebuilt anything for eight years in Luhansk, they aren't even trying to restore water or electricity supply in Popasna and Rubizhne – they are just destroying everything. The 'Russian world' is a desert. The enemy is trying to achieve this aim. The Ice Palace or the ammonia production plant at Azot, one of the company's main divisions did not disturb anyone. Thousands of people have been freed from their hope to work," Haidai stressed.
According to the report, the fighting continues in Sievierodonetsk and in the settlements of the Hirske and Popasna communities.
Russian forces attempted to carry out assault operations toward Nyrkove and Mykolaivka. Ukrainian soldiers returned fire, and Russian troops retreated, suffering losses. However, nine more houses were destroyed there.
An enemy assault was also repelled on the north-western outskirts of Toshkivka.
Some 15 houses were destroyed in Orikhove, six in Vrubivka, four in Lysychansk, and four in Hirske.
The village of Synetskyi on the outskirts of Sievierodonetsk was severely damaged.
Russian troops are trying to establish full control over the Luhansk region by June 10, but, according to Haidai, the Russian command has already called a new date – Russia Day, which falls on June 12.
---
Source: Sievierodonetsk holding, but Russians destroying everything - Haidai