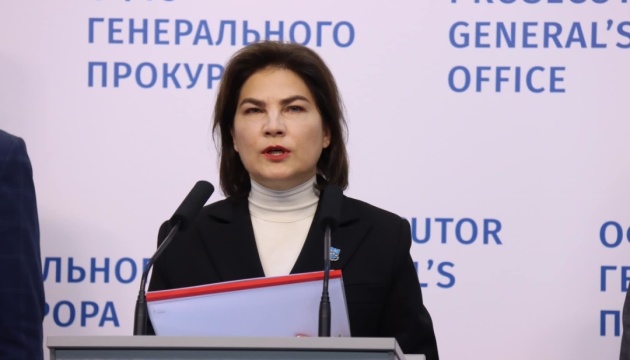 The delegation of the French National Gendarmerie arrived in Ukraine in mid-April on a two-week mission, but is still working with Ukrainian law enforcement.
Ukraine's Prosecutor General Iryna Venediktova informed about it on Facebook, Ukrinform reports.
"A delegation of the National Gendarmerie of the French Republic (IRCGN) arrived in mid-April for two weeks, but they are still working with us. The first group carried out examinations of bodies found in mass graves, conducted forensic research, and engaged in DNA analysis,"
The official said that it was this group of experts that collected genetic material from the families who were looking for their missing relatives in Bucha, and compared it with the samples of unidentified bodies.
The Prosecutor General noted that a group of French experts is working on modeling with the help of a drone, together with Ukrainian prosecutors, at the scenes of destruction in Chernihiv region.
There are also experts on ballistics, explosives, and weapons of mass destruction, according to Venediktova's post.
At the same time, the top prosecutor stated that Ukraine, thanks to the diplomatic efforts by President Volodymyr Zelensky, created a powerful "legal front," and that the French counterparts play an important role in the justice coalition.
"I had an opportunity today to thank President of the French Republic Emmanuel Macron for an expert mission, which is helping us "on the ground." It is invaluable professional support for the Ukrainian law enforcement system on an extraordinary scale to deal with enormous work that we're facing with the war crimes committed by the Russian Federation," said the Prosecutor General.
Venediktova also noted that it was also an important independent point of view on the situation that showed our openness and sincere desire to achieve justice.
It was reported that on June 16, French President Emmanuel Macron, German Chancellor Olaf Scholz and Italian Prime Minister Mario Draghi held talks with President of Ukraine Volodymyr Zelenskyy in Kyiv.
---
Source: French experts still working with Ukrainian law enforcers in war crime probe, says top prosecutor