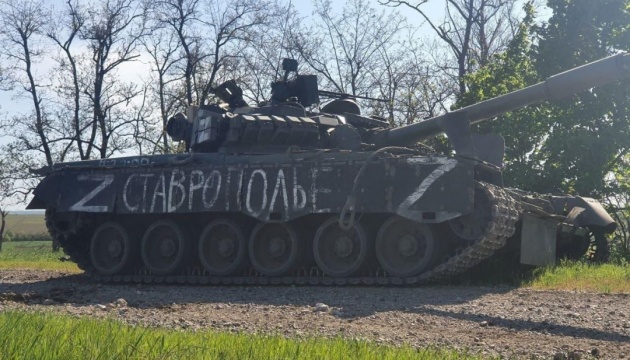 The situation at the front is very difficult but controlled by the Ukrainian military. The Russians actually have no progress in key areas.
"I would say that the situation is very difficult, especially in Sievierodonetsk direction, but controlled. That is, now we can say that the Russians do not actually have progress in key areas, they really wanted, once again tried this night, over the past day, tried to make it to Bakhmut–Lysychansk route. They again failed, we repulsed them again. And, in fact, they have no significant breakthroughs in Sievierodonetsk," Vadym Denysenko, adviser to the Minister of Internal Affairs of Ukraine, said during the nationwide telethon, Ukrinform reports.
At the same time, he noted that the situation was quite difficult in the north of Kharkiv region as the Russians were trying to get closer to Kharkiv and turn it back into a frontline city.
Denysenko stressed that the Russians wanted to get closer to Kharkiv to be able to fire on it heavily.
"And I must also say that explosions were heard over Kyiv region in the morning. The regional military administration already said that our air defense units worked. That is, apparently, the missiles were shot down. It is said about Vyshhorod district. And we can say that the missiles were shot down over Kyiv region," he added.
ol
---
Source: Enemy has no significant breakthroughs in Sievierodonetsk, tries to get closer to Kharkiv