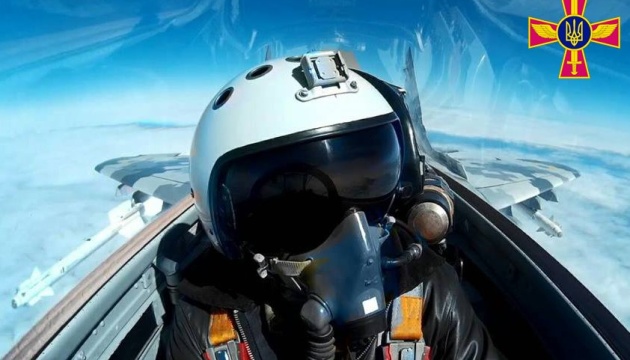 The Ukrainian Air Forces shot down a Russian missile, two drones and destroyed two ammunition depots on Tuesday, June 21.
The Ukrainian Air Force Command said this on Facebook, Ukrinform reports.
In the Kyiv and Donetsk regions, anti-aircraft missile units of the Ukrainian Air Force destroyed two unmanned aerial vehicles of the Russian troops, the statement said. A Kh-59 air-to-surface missile was destroyed.
"Strike groups of attack and bomber aircraft, supported by fighter jets, launched several air strikes on enemy positions. Up to ten armored combat vehicles and manpower of the enemy were eliminated, and two ammunition depots of the Rushists were destroyed," the statement read.
Between February 24 and June 21, the Ukrainian Armed Forces killed about 34,100 Russian soldiers.
---
Source: Ukrainian Air Force downs two Russian drones, Kh-59 missile on June 21