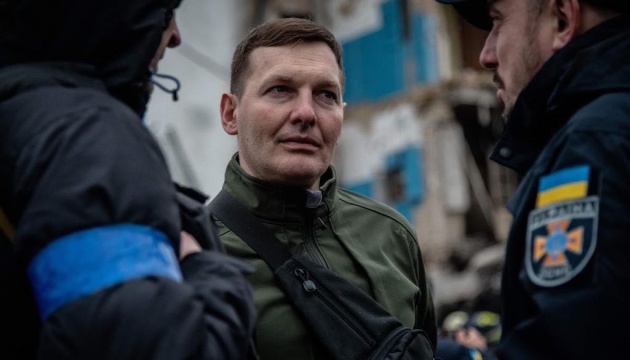 Waging war against Ukraine, Russia uses obsolete munitions containing modern elements on which timers are set.
"We have repeatedly said that the Russians have been using cluster munitions of Soviet times, but at the same time we see that these munitions have modern fins, they contain photocells and delay elements. There is a huge amount of shrapnel inside such munitions, there may be 400 and 500," First Deputy Minister of Internal Affairs of Ukraine Yevheniy Yenin said during the nationwide news telethon, the Ministry posted on Telegram.
According to him, shrapnel pierces even metal and concrete, let alone human bodies. There is almost no chance of survival within a radius of 50 meters.
"In Mykolayiv city, when our sapper began to deal with such munition, he was at a distance of 1-1.5 meters and not just one munition, but four of them detonated as the timer worked," Yenin added.
As reported, from the beginning of the full-scale war until June 21, the pyrotechnic units of the State Emergency Service of Ukraine inspected 61,000 hectares of territory, detected and neutralized almost 140,000 explosive devices, including 1,994 aerial bombs.
ol
---
Source: Russians use obsolete munitions with modern timers to strike Ukraine