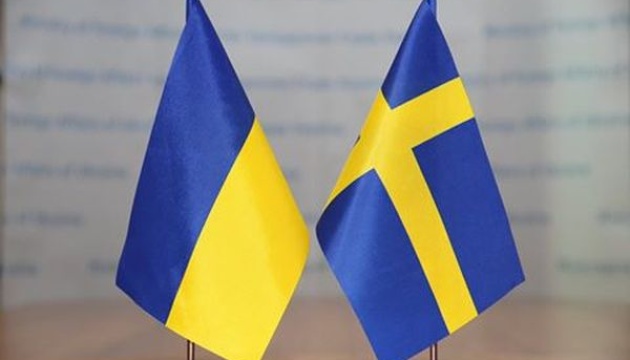 The Swedish society continues to demonstrate very strong support for Ukraine.
That's according to NGO Nordic Ukraine Forum, Ukrinform reports.
"We thought "people are tired." We thought "people have summer holidays." We were wrong. Swedish society continue demonstrating the very strong support. So many people came today to the demonstration, so many people support Ukraine… We are grateful to Ms. Ann Linde, Minister of Foreign Affairs, Mr. Andrii Plakhotniuk, Ambassador of Ukraine in Sweden, Ms. Arja Saijonmaa, singer and actress, and all representatives of different political parties, heads of organizations, ambassadors and volunteers who have participated in the demonstration. Together we say: EU candidacy for Ukraine, heavy weapons for Ukraine, sanctions and tribunal for Russia," the statement said.
It added that the event had been organized by Nordic Ukraine Forum together with an activist group "Stoppa Putins KRIG mot Ukraina!" and Måndagsrörelsen.
Since the beginning of Russia's full-scale war in Ukraine, the three organizations have been organizing manifestations in support of Ukraine in Stockholm.
---