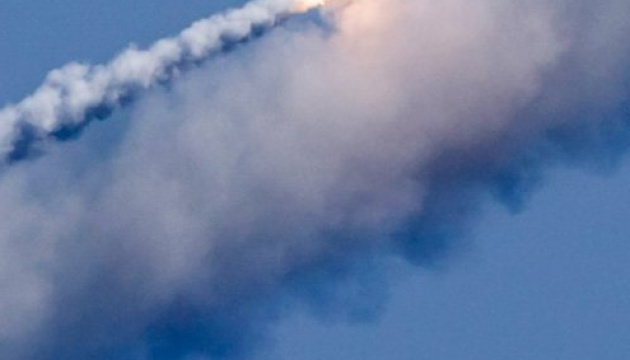 This morning the Russian military have fired 20 missiles at the urban-type settlement of Desna, Chernihiv Region, and 24 more missiles at military objects near the city of Zhytomyr from the territory of Belarus.
The relevant statement was made by Zhytomyr Mayor Serhii Sukhomlyn on Facebook, an Ukrinform correspondent reports.
"This morning we have woken up to the loud blast sounds. Thankfully, Zhytomyr remained unharmed. The military objects located around Zhytomyr were hit. The missiles were launched with the aircrafts that entered from Belarus. In general, a total of 24 missiles were fired at military bases and objects around Zhytomyr," Sukhomlyn told.
In his words, Ukrainian forces continue to build fortified areas at the border with Belarus and near Zhytomyr.
According to the North Operational Command, Chernihiv Region also came under enemy fire early in the morning.
"At about 05:00 a.m., June 25, 2022, Chernihiv Region came under massive missile attack. Twenty missile strikes were launched on the urban-type settlement of Desna from the territory of Belarus with aircrafts and from the ground," the report states.
As a result, some infrastructure facilities were destroyed. According to the preliminary data, no casualties were reported. The further details are yet to be updated.
A reminder that, on June 24, 2022, Russian troops fired missiles at Mykolaiv Region, Odesa Region and Kharkiv Region. In particular, about 70 missiles were fired at Odesa Region, leaving 10 civilians killed and 29 injured.
mk
---
Source: Russians fire over 40 missiles at Chernihiv Region, Zhytomyr Region