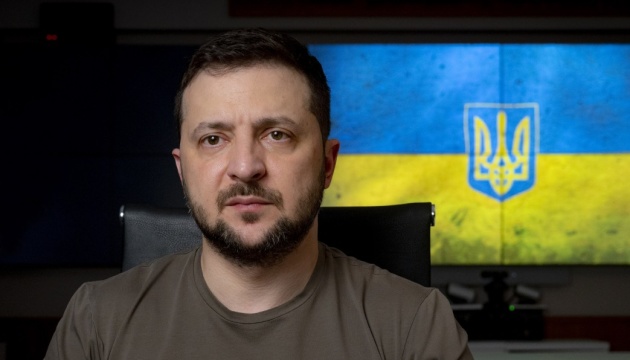 The Russian troops continue to terrorize the border areas of Sumy region, the city of Kharkiv, the areas of Kharkiv region, and Donbas.
"The situation on the frontline did not undergo significant changes during the day. The enemy continues to terrorize the border areas of the Sumy region, the city of Kharkiv and the region, Donbas. The Armed Forces of Ukraine respond, put pressure and destroy the offensive potential of the occupiers day after day," President of Ukraine Volodymyr Zelensky said in his evening video address.
He stressed that the Ukrainians must break the Russian invaders. "This is a difficult task, it requires time and superhuman efforts. But we have no alternative – this is about our independence, about our future, about the fate of the entire Ukrainian people," the President underscored.
Zelensky thanked everyone who defends the country from the enemy.
On February 24, 2022, Russia launched a full-scale invasion of Ukraine, thereby continuing its military aggression ongoing since 2014.
ol
---
Source: President: Russian troops continue to terrorize border areas of Sumy region, Kharkiv region, Donbas