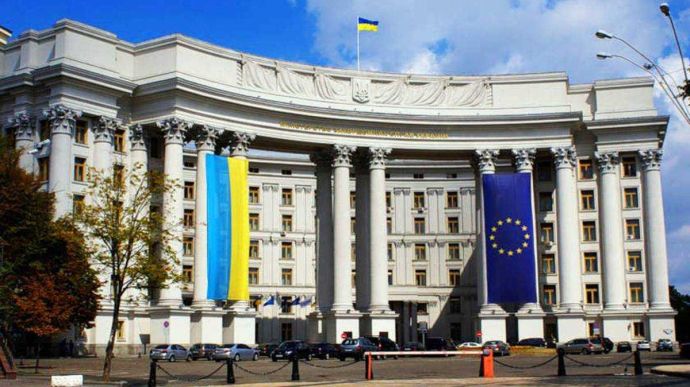 The Ministry of Foreign Affairs of Ukraine and the Ministry of Energy of Ukraine express their deep disappointment in connection with the decision of the Canadian government to issue a permit for the return to Germany of the Nord Stream-1 turbines stream repaired by Siemens Canada.
On the day when Canada announced this decision, the army of the Russian Federation shelled residential quarters in Mykolaiv, Kharkiv, Kryvyi Rih, as well as a number of settlements in the Zaporizhzhia region. The Russian Federation acted as a terrorist state, deliberately striking houses and other objects of civilian infrastructure. Peaceful people died, dozens were injured.
The international community, including Canada, has already imposed a number of serious sanctions against Russia to stop its war against Ukraine. Ukraine is grateful for these decisive actions.
At the same time, the latest Canadian-German agreement and the decision announced on its basis is the adjustment of the sanctions regime to the whims of Russia. This dangerous precedent violates international solidarity, goes against the principle of the rule of law and will have only one consequence: it will strengthen Moscow's sense of impunity.
Russia is able continue to supply gas to Germany in full without this turbine.
Firstly, the Nord Stream-1 compressor station is equipped with several turbines, including backup ones. One of the turbines is currently in Canada. However, according to Gazprom's decision, only three turbines are currently operating, several others have been turned off without explanation. Transportation volumes have been reduced by Russia from 167 to 67 million cubic meters (mcm) of gas per day.
Secondly, Russia is able to continue uninterrupted gas supplies to the EU even if for some reason transportation through Nord Stream-1 is impossible. In particular, Russia can use the transit capacity through Ukraine that Gazprom has already paid for. Currently, Gazprom uses less than 40% of the contracted capacity.
Within the current contract, Gazprom can supply an additional 67 mcm per day. In addition, it can reserve up to 135 mcm per day of additional capacity to meet the gas needs of the European market. This route has traditionally supplied the main volumes of gas for Germany, Italy, Austria and other countries of the region. Thus, Ukraine can completely replace Nord Stream 1.
Finally, there is a route through Poland, capable of transporting up to 90 mcm of gas per day. Russia has opted out of its use and can resume gas transport to Germany if it really wants to remain a reliable supplier to the EU.
Thus, Russia's demand for the mandatory return of the turbine to continue gas transportation is a blackmail that has no technical justification.
Ukraine has provided comprehensive explanations to the German and Canadian governments. Both of the sides have confirmed that they understand that Russia's demand has no technical basis.
However, the decision to make a concession to Russia's groundless demands has been made.
The transfer of the Nord Stream-1 turbine will allow Russia to continue to use energy as a tool of hybrid warfare against Europe.
We call on the Canadian government to reconsider this decision and ensure the integrity of the sanctions regime.
There can be no exceptions when it comes to holding Russia accountable for tens of thousands of murdered Ukrainians, hundreds of thousands of destroyed infrastructure objects, millions of internally displaced persons and refugees, and an undisguised attack on democracy and the rule of law around the world.