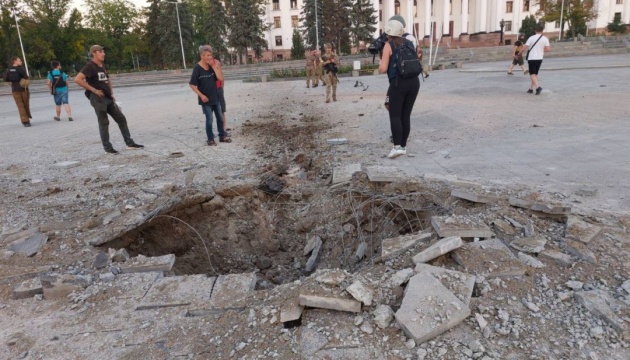 An enemy rocket has damaged seven buildings and two infrastructure facilities in Kramatorsk, Donetsk region.
According to Ukrinform, Pavlo Kyrylenko, head of the Donetsk regional military administration, said this in a Telegram post and published photos of the destruction.
"Seven residential buildings and two infrastructure facilities were damaged – these are the final consequences of yesterday's attack on Kramatorsk. This time, the Russians used a Tornado-S missile with a high-explosive fragmentation charge against civilians. Attacks on cities in the relative rear are a deliberate choice of the Russians, who seek to sow panic. Kramatorsk is a special target, because it is the temporary administrative center of the region," he wrote.
He again called on residents of the region to evacuate.
"All those who still remain in the city and in the region as a whole are exposing themselves to a mortal danger. Be responsible – evacuate! Save your life and the lives of your loved ones!" Kyrylenko said.
Photo credit: Donetsk regional military administration
---
Source: Enemy rocket damages seven houses, two infrastructure facilities in Kramatorsk