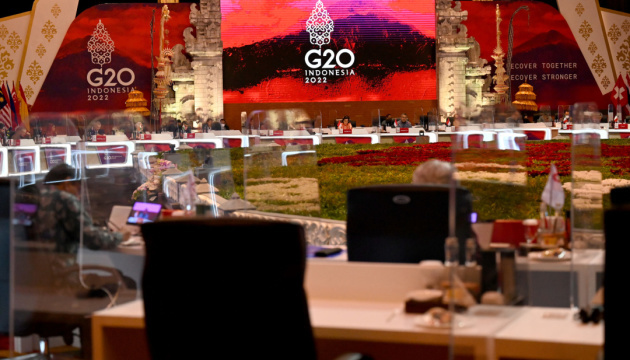 Russia's unprovoked aggression against Ukraine has become a major reason behind a slowing global economic recovery and was strongly condemned by many participants in the G20 meeting of finance ministers held in Bali.
According to Ukrinform, Indonesia's G20 presidency said this in a statement following the meeting of the G20 Finance Ministers and Central Bank Governors held on July 15-16 with the participation of a number of invited international organizations and other countries, including Ukraine.
"Many [G20] members agreed that the recovery of the global economy has slowed and is facing a major setback as a result of Russia's war against Ukraine, which was strongly condemned, and called for an end to the war," the statement said.
"One member" expressed the view that the sanctions are adding to existing challenges. Members noted that existing challenges have been exacerbated, including supply-demand mismatches, supply disruptions, and increased commodity and energy prices, which have added to rising inflationary pressures and contributed to the increasing risk of food insecurity.
"The majority of members agreed that there is an alarming increase of food and energy insecurity, which are felt disproportionately by vulnerable groups. Some also expressed concerns about fertilizer availability which has the potential to further exacerbate the food crisis. Members affirmed their commitment to use all available policy tools to address current economic and financial challenges, including the risk of food insecurity," the statement said.
---