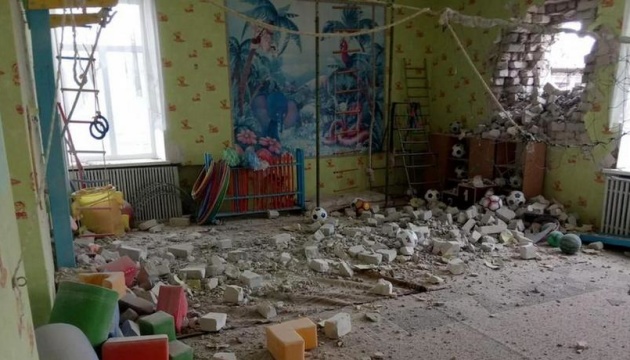 More than 1,015 child casualties have been confirmed across Ukraine as a result of Russia's full-scale armed aggression.
That's according to the Prosecutor General's Office,
As of the morning of July 17, 2022, the official number of children killed in the war stood unchanged, at 353. Also, 662 children were wounded.
The numbers are not final, as efforts are underway to verify data coming from hostility zones, the temporarily captured and liberated territories.
It is noted that the largest number of affected children was recorded in the regions of Donetsk (353), Kharkiv (191), Kyiv (116), Chernihiv (68), Luhansk (61), Mykolaiv (53), Kherson (52), and Zaporizhia (31).
Also, 2,138 educational facilities were damaged by Russian bombing and shelling. Of them, 221 were completely destroyed.
On February 24, Russia unleashed a new stage of its war against Ukraine – a full-scale invasion. The enemy has been massively shelling and bombing peaceful Ukrainian cities and villages across the country.
---
Source: Russian aggression: 353 children killed, 662 wounded in Ukraine