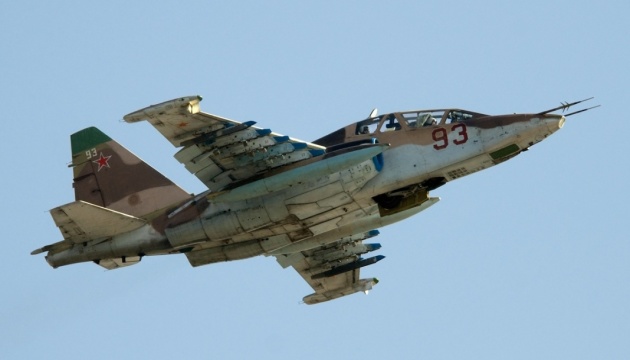 In Zaporizhzhia direction, a 19-year-old soldier of the National Guard of Ukraine destroyed an enemy Su-25 fighter jet.
"A conscript of the National Guard of Ukraine, who is only 19 years old, executes combat missions, protecting the Ukrainian skies in Zaporizhzhia direction, and mercilessly beats the enemy in the air by his faithful 'friend' Igla MANPADS," the National Guard of Ukraine posted on Facebook.
Ukrainians have already nicknamed the National Guard member "Zaporizhzhia avenger" on social networks.
On July 16, around 22:00, the military shot down a cruise missile. "And already on the morning of the next day, he replenished his treasury of downed aircraft with yet another Su-25," the report reads.
The National Guard member has already destroyed six enemy Su-25 fighter jets and one cruise missile.
As reported, the Armed Forces of Ukraine eliminated about 38,300 Russian invaders and destroyed 220 aircraft from February 24 to July 17.
ol
---
Source: Young National Guard member downs yet another Russian Su-25 by Igla