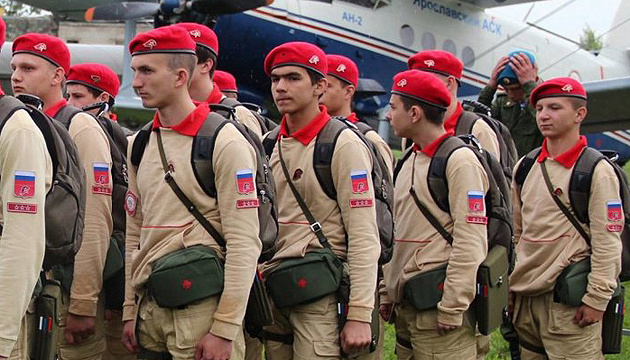 The Kremlin is likely undertaking  long-term efforts to rebuild forces that would allow it to rebuild the badly damaged Russian army and sustain protracted hostilities in Ukraine, the Institute for the Study of War (ISW) has said in its latest report.
The report was published on the ISW's website on July 17, Ukrinform reports.
ISW experts made their conclusions on the information provided by the Ukrainian Main Intelligence Directorate (GUR) that the Russian Young Army Cadets National Movement (Yunarmia) opened 500 new cadet classes and 1,000 junior army classes in Belgorod and the border district of Belgorod region.  
ISW experts noted that Yunarmia accepts volunteers from ages eight to 18, so any volunteers entering this program will not likely be ready to enter combat for quite some time.
The GUR additionally reported that the Russian Volunteer Society for Assistance to the Army, Aviation, and Navy of Russia (DOSAAF) opened an additional military training course in Belgorod for those without military experience who want to join the Russian military
According to ISW experts, the Kremlin is likely undertaking long-term force regeneration efforts that would allow the Kremlin to rebuild the badly damaged Russian military and/or sustain a long war in Ukraine.
iy
---
Source: Russia undertaking long-term efforts to rebuild forces for protracted war in Ukraine - ISW