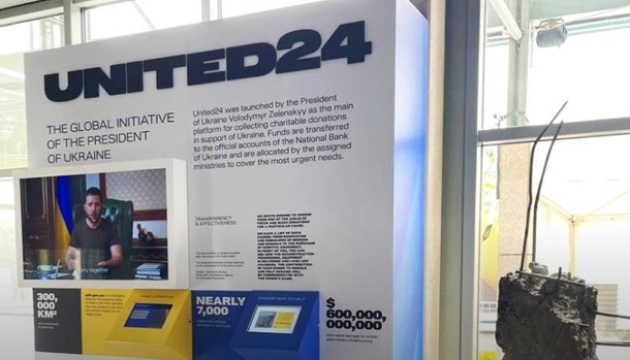 A total of 110 countries have joined the United24 fundraising in support of Ukraine.
"The fundraising platform is almost three months old. During this time, United24 managed to raise more than $161 million from 110 countries," the Ministry of Digital Transformation of Ukraine posted on Telegram.
Donations to Ukraine are made across the globe from the USA, Germany, France, the UK, Canada, Australia, Sweden, Switzerland, Ireland to Antigua and Barbuda, Anguilla, Nicaragua, Honduras, Côte d'Ivoire, Niue.
As the Ministry noted, this is a vivid example of how people in any corner of the world can contribute to defeating evil thanks to digital technologies.
"We are grateful to everyone for the incredible support. Keep donating via the United24 platform. Goodness and unity will definitely defeat evil," the statement reads.
On May 17, President Zelensky signed a decree to create the United24 national brand to unite the efforts of international partners in support of Ukraine.
The United24 fundraising platform is a so-called "single window" for donations from charitable organizations, international partners and citizens to support Ukraine, in particular, in the following areas: assistance to the Armed Forces, humanitarian, medical and children assistance, infrastructure restoration, digital and information counteraction to armed aggression.
---
Source: People united in their will to help Ukraine to resist russian invasion.