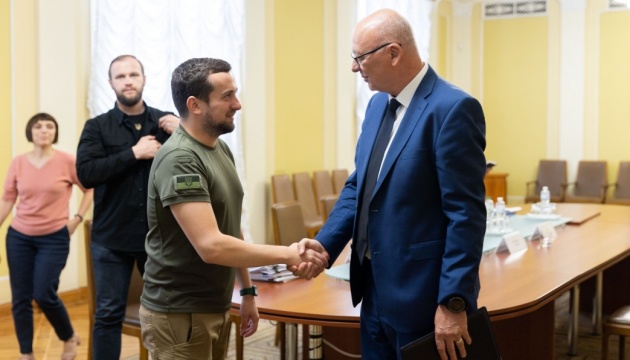 The Czech Republic is preparing a national plan for participation in the rebuilding of Ukraine from the consequences of Russian aggression and is considering participating in the reconstruction of the Dnipropetrovsk region.
Czech Ambassador to Ukraine Radek Matula said this at a meeting with Kyrylo Tymoshenko, Deputy Head of the Ukrainian President's Office, Ukrinform reports, citing the press service of the President's Office.
According to the diplomat, the Czech Republic is considering the possibility of joining the reconstruction of the Dnipropetrovsk region and wants to get more information about objects that need to be restored.
Matula noted that the Fast Recovery Plan developed by Ukraine will help understand what his country can do to help Ukraine right now, before the onset of winter. He said the issue concerned housing for internally displaced persons and the provision of educational institutions with school buses, computers and other teaching equipment.
Matula also added that the Czech Republic was developing a national plan for participation in the post-war reconstruction of Ukraine.
He said that in the coming weeks, a delegation from the Czech Republic, consisting of ministers and MPs, will arrive in Ukraine to get acquainted with the needs.
Tymoshenko, in turn, said some areas in the Dnipropetrovsk region are still under fire from Russian troops, but there are areas where it is relatively safe.
"There are a number of objects in the Dnipropetrovsk region that were damaged by bombings, where there are no hostilities. We are giving you a Fast Recovery Plan for the Dnipropetrovsk region so that you can see how many schools, kindergartens, private residential buildings and other facilities need to be restored. You can find more up-to-date information about each object on our online platform, which is updated every day," Tymoshenko said.
He suggested that the Czech delegation visit the city of Dnipro and the Dnipropetrovsk region and inspect some objects that need to be rebuilt.
---
Source: Czech Republic developing national plan to participate in Ukraine's post-war reconstruction - ambassador