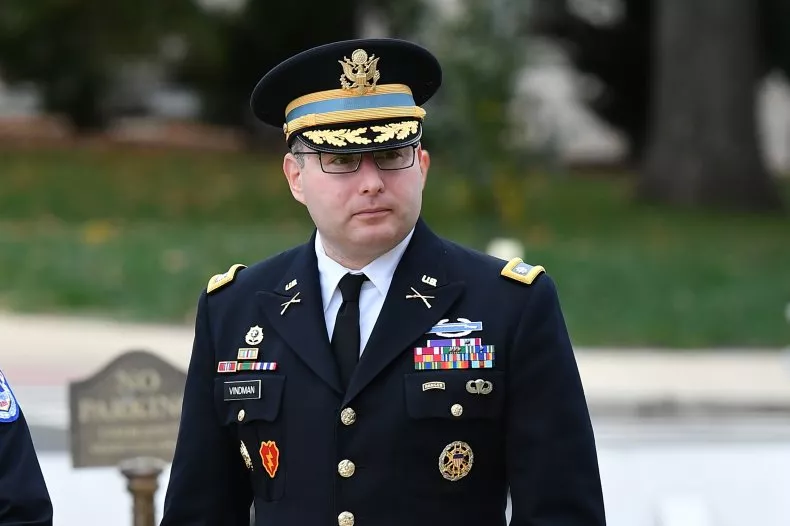 Retired U.S. Army Lieutenant Colonel Alexander Vindman called on the U.S. to send more powerful HIMARS to Ukraine to further bolster its defense efforts against Russia on Monday.
Starting in June, the U.S. started to send HIMARS to the Eastern European nation. The rocket system is built by Lockheed Martin and is long-range, mobile, and fires with precision. Notably, the units have a range of about 50 miles, almost double the range of M777 howitzers, the Western-made weapon Ukraine was using prior to the HIMARS.
The rocket system has been touted as a game changer for the Ukrainians, who have countered Russian troops more effectively than many pundits had initially predicted, limiting fighting to only the easternmost part of Ukraine more than five months into the war.
However, in an essay for the magazine Foreign Affairs published on Monday, Vindman called on the U.S. to send the Ukrainian military longer range HIMARS.
"After months of deliberation, the Biden administration finally agreed to transfer high-mobility artillery rocket systems known as HIMARS, but it has refused to provide the longest range munitions needed to hit Russia's long-range strike capabilities and military stockpiles," he wrote.
Vindman pointed to munitions that have the capability of traveling up to 190 miles. He added that the U.S. has "shied away" from sending medium and long-range surface-to-air missiles that would target Russian aircraft, missiles, "and in the worst-case scenario, delivery systems for any possible tactical nuclear weapons."
Such missiles could more easily strike Russia itself, a prospect that has drawn warnings from Russian politicians of retaliation against Western countries.
Retired colonel Vindman said that if Ukraine had the longer range weapons, they would be able to force Russia to the negotiation table quicker—and that it wouldn't undermine "resourcing worst-case-scenario war plans against Russia."
Vindman was born in what was then the Soviet republic of Ukraine before immigrating to the U.S. as a child. He was the top Ukraine expert in the White House's National Security Council before being fired by former U.S. President Donald Trump after he testified against him at an impeachment trial.
Vindman's comments come about a week after the White House announced its latest $550 million military aid package to Ukraine, which includes more ammunition for HIMARS after Russia said its military destroyed more than 100 U.S.-made missiles in a strike on a Ukrainian ammo depot. On Friday, Reuters reported that the Biden administration was set to announce another $1 billion package including HIMARS munitions.