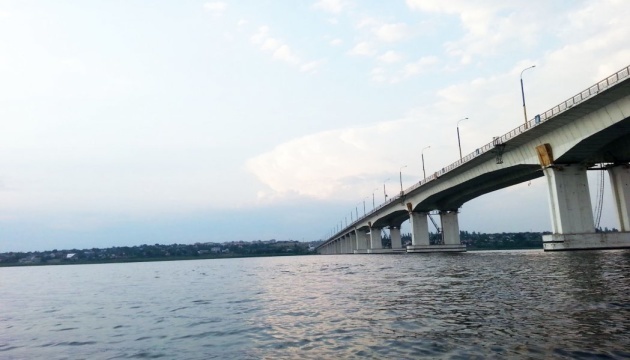 The Armed Forces of Ukraine destroyed the ground routes which, if not restored, will prevent the Russian Federation from supporting its troops with fuel, ammunition and heavy equipment, in particular, in Kherson region.
"Russian forces cannot support mechanized operations at scale without a reliable GLOC.  Bringing ammunition, fuel, and heavy equipment sufficient for offensive or even large-scale defensive operations across pontoon ferries or by air is impractical if not impossible," reads the report of the US Institute for the Study of War.
It is noted that if Ukrainian forces have disrupted all three bridges and can prevent the Russians from restoring any of them to usability for a protracted period then Russian forces on the west bank of the Dnipro will likely lose the ability to defend themselves against even limited Ukrainian counterattacks.
Ukrainian forces struck the bridge on the Kakhovka Hydroelectric Power Plant (HPP) dam again on August 13, reportedly rendering the bridge unusable by heavy vehicles, the report says. The Kakhovka bridge was the only road bridge Russian forces could use following Ukrainian forces' successful efforts to put the Antonivsky road bridge out of commission.
The UK Defense Ministry has claimed that Russian forces now have no bridges usable to bring heavy equipment or supplies over the Dnipro River in Kherson Oblast and must rely mainly on the pontoon ferry they have established near the Antonivsky road bridge.
"Indicators of degraded Russian supplies resulting from the disruption of Russian GLOCs over the Dnipro River would include: observed fuel and ammunition shortages among Russian forces in western Kherson Oblast; abandoned Russian vehicles; decreased intensity and, finally, cessation of Russian ground assaults and artillery attacks; possibly increased instances of Russian looting; increased reports from Russian soldiers about supply shortfalls; increased numbers of Russian prisoners of war taken by Ukrainian forces; and an observed absence of new heavy machinery transported to western Kherson," the ISW notes.
ol
---
Source: ISW: Ukrainian troops destroy bridges across Dnipro River cutting off Russian supplies to Kherson region