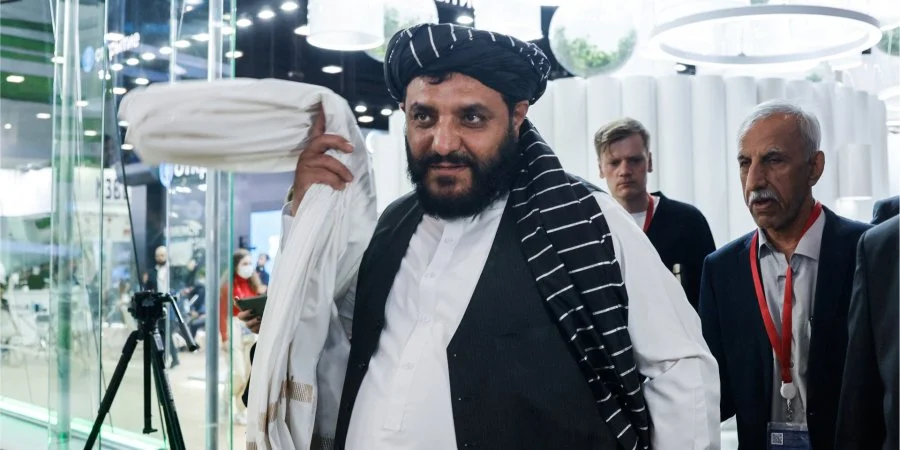 Given all the hostility in US-Russia relations over Ukraine, Moscow designs strong alliance with Taliban
Although Russia designates the Taliban as a terrorist group, the Taliban have representation in Russia and a delegation attended the recent St. Petersburg International Economic Forum.
Russia's Foreign Ministry accredited Jamal Nasir Gharwal, a Taliban official, to serve as charge d'affaires in the Afghan embassy in Moscow before he took over the diplomatic mission on 9 April, making Russia the power to form diplomatic relations with Afghanistan. Russia's foreign ministry stated that this move did not constitute formal recognition of the Taliban. Yet it is a major step in that direction.
With the Afghanistan seeking to escape international isolation, this came as a boost. There is now possibly good reason to assume that Moscow might be on the verge of becoming the first capital to establish full-fledged ties with the Taliban.
The acceptance of Taliban diplomats in Moscow means that Russia's leadership has decisively broken with the West by rejecting the American and European governments' approaches to Taliban-ruled Afghanistan 
Russia's government permitting Taliban diplomats to run Afghanistan's diplomatic mission in Moscow "is quite significant in helping the Taliban to draw closer to China, via Russia, and thereby perhaps eventually encourage Chinese aid and investment," said Anatol Lieven, a senior research fellow on Russia and Europe at the Quincy Institute for Responsible Statecraft, in an interview with TNA.

The western sanctions due to russian interference in Ukraine are bearing great results, and ongoing russian war to militarily consolidate territorial control has spread Russia very much thin. Because of this, russia seeks a major push with the Taliban-led government in Afghanistan to get military equipments left by the US for the previous government of Afghanistan. In exchange, Moscow promises the Taliban to supply oil, grain (partially stolen in Ukraine) sunflower oil.
June 28, 2022, President putin says russia is trying to build relations with the Taliban and that Russia wants to see all the ethnic groups in Afghanistan take part in running the country.
Taliban, having a formalized relationship with russia one of the UN Security Council's permanent members creates extra dangerous for the international security.
Russians will be able to decrease both their own and the Taliban's international isolation while gaining greater influence in post-US Afghanistan, making the regime in Kabul increasingly amenable to Moscow's interests in the country and greater Central Asia.