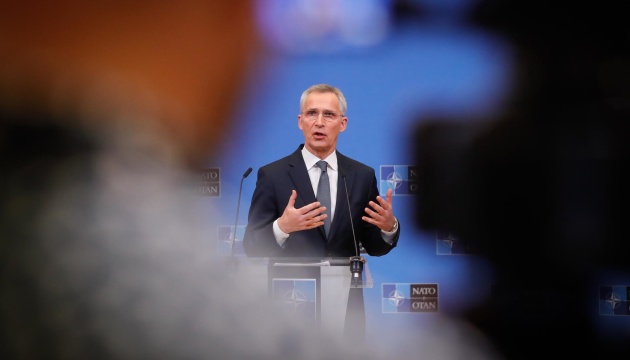 NATO Secretary General Jens Stoltenberg has said that the presence of Russian troops at the Zaporizhzhia Nuclear Power Plant (NPP) poses significant threats to the world and called for the demilitarization of the plant and the admission of IAEA specialists to it.
According to Ukrinform, he said this at a joint press conference with Serbian President Aleksandar Vucic.
"The seizure of the Zaporizhzhia nuclear power plant by Russian forces poses a serious threat to the safety and security of these facilities, raises the risk of a nuclear accident or incident, and endangers the population of Ukraine, of neighboring countries and of the international community. It is urgent to allow the inspection by the International Atomic Energy Agency and to ensure the withdrawal of all Russian forces," Stoltenberg said.
He also added that the international community should stand united in opposing Russia's unprovoked aggression.
"[It is important] that we all take steps to convince Russia to end this war," Stoltenberg said.
UN Secretary General Antonio Guterres earlier called for IAEA inspectors to be given access to the Zaporizhzhia NPP.
---
Source: The presence of Russian troops at the Zaporizhzhia Nuclear Power Plant poses significant threats to the world, - Stoltenberg