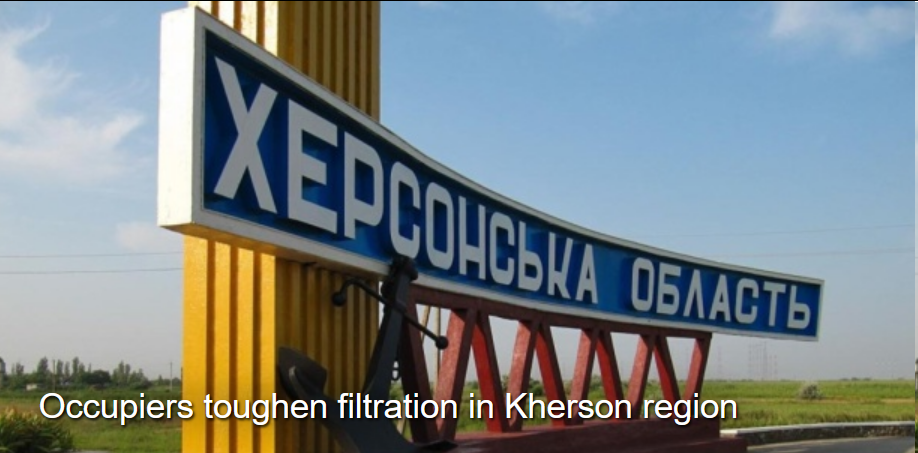 To stop resistant activities russian invaders have toughened filtration measures in Kherson region, the number of people abducted by the Russian military is increasing.
"The number of Kherson region residents abducted by the Russian invaders has increased manifold. Volunteers who work in occupied territories, heads of apartment building co-owners associations who refuse to cooperate with the occupiers are at risk," Yuriy Sobolevskyi, First Deputy Chairman of the Kherson Regional Council, told Ukrinform.
At the same time, if the invaders want to force, say, one of the spouses to cooperate, they can abduct both of them, he noted.
According to Sobolevskyi, it is now dangerous for teachers to stay in occupied territories. The education workers who stayed in the occupied territories will receive payments, their social rights are protected, they cannot work in the conditions of occupation, said the first deputy chairman of the Kherson Regional Council.
As reported, the invaders force Kherson entrepreneurs to go through the so-called re-registration procedure and obtain Russian passports for this.
---
Source: To stop resistant activities russian invaders have toughened filtration measures in Kherson region, the number of people abducted by the russian military is increasing